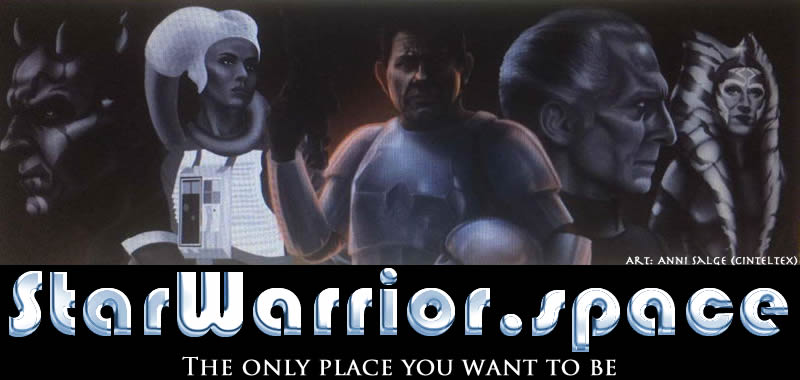 ---
Welcome to the first issue of our exciting newsletter StarWarrior.space.
Otherwise known as an e-zine, StarWarrior is bursting with chosen stories all about not only the Star Wars franchise, but also everything sci-fi.
We do this so that you don't have to.
Hello, my name is Thomas Austen. My dad, Alan, was a Stormtrooper in the original George Lucas film trilogy made in England. Perhaps his most famous scene was when he and another Stormtrooper pushed Han Solo into the block of carbonite, thus imprisoning him.
Imagine how excited and awe-struck I was when I found all this out as a small child!
Now you too can join in the excitement, simply by enrolling as a Star Warrior via the links on this page. In return for joining up, not only do we send out StarWarrior every week so that you don't have to go searching the web for yourself, but we'll also send you a Star Warrior enrolment certificate, and if you're a Cosplayer, perhaps we'll feature you, as we have done Stormtrooper Anni, in this issue. Just email us a brief bio together with a couple of Cosplay pics, and another showing your face (if helmeted) so that we may recognise you if we meet at a convention!
If you have any related news you'd like to share, perhaps an upcoming Cosplay event, please let us know. Email: news@starwarrior.space
We really look forward to hearing from you.

Thomas Austen
thomasausten@starwarrior.space
31st July 2017
---