Actress Meryl Streep as Princess Leia? We don't know what you think, but someone's got a petition up. See below.
Welcome to another issue of StarWarrior where we have the usual mix of Sci-Fi and Star Wars reviews and previews, along with other quirky science, and science-fiction news. Enjoy!
And if you have any related news you'd like to share, perhaps an upcoming Cosplay event, please let us know. Email: news@starwarrior.space
We really look forward to hearing from you.

Thomas Austen
thomasausten@starwarrior.space
---
This Week's News
Long range tracking: 'Solo: a Star Wars story'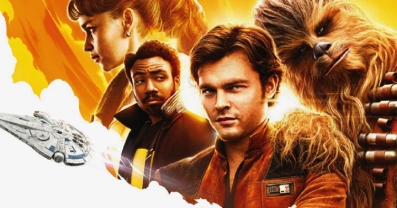 What to (reasonably) expect from Disney and Lucasfilm's second STAR WARS anthology film:
For the first time since Revenge of the Sith in 2005, a new Star Wars movie will open in May - just in time for Memorial Day weekend, which can often be a very lucrative time for the film industry as schools begin their summer break. In fact, Solo's release date will mark the exact 41st anniversary of the original Star Wars: A New Hope's theatrical release on May 25, 1977.
The Star Wars franchise has prospered about as well as anyone could have imagined since the Disney ownership era began five and a half years ago. Kathleen Kennedy has successfully led Lucasfilm and the entertainment industry's top tier brand name through the course of three films thus far, amassing nearly $2.1 billion in North America and over $4.45 billion worldwide.
Full Story
---

---
Now Amazon is spending $1 billion on a science fiction show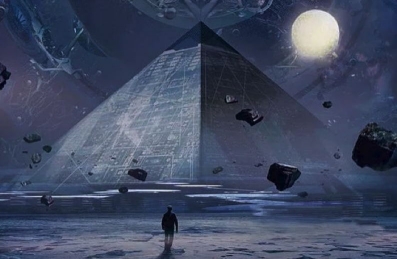 Last week, we learned that e-commerce giant Amazon, headed by $125 billion man Jeff Bezos, was going to spend $500 million on making two seasons of a Lord of the Rings TV show. Shocked and appalled, we stared with mouths agape, marveling that HBO only spent $100 on season 6 of Game of Thrones, its most expensive yet, and that only after the show had been around a while and proven its worth. What excess! What vanity! Surely it was not to be borne!
Well, it ends up that Amazon was just getting started. Now, the Financial Times reports that the company is going spend freaking $1 billion on a three-season adaptation of The Three-Body Problem, a popular science fiction novel series by author Liu Cixin. We were so naive last week.
Full Story
---
Could people really live on Titan? Netflix's new sci-fi film isn't that far-fetched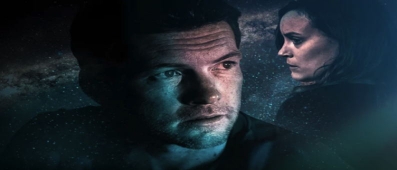 Netflix has been launching a barrage of new science-fiction content lately, with original series like Stranger Things and Altered Carbon and new movies such as The Cloverfield Paradox and Mute pretty much taking over the channel. And they're continuing that trend with their next blockbuster, The Titan, which sees an attempt to colonize Titan, a moon of Saturn, after the Earth's resources become depleted. But could people really live on Titan, or is this purely the stuff of science fiction?
The film doesn't really make the case that Titan could support human life; at least not without some modifications. The movie stars Sam Worthington as an Air Force pilot who is chosen to undergo a military experiment that will turn him into a superhuman capable of surviving on Titan; since the climate the
Full Story
---
The Titan review - unexciting Netflix sci-fi squanders its premise

Sam Worthington is a lifeless protagonist in a film about a government genetics experiment to evolve man into space. The 41-year-old Australian actor, has become something of a sci-fi mainstay. And despite his unimpeachably good looks, directors keep turning him into aliens, or quasi-human hybrids, or terminators.
Most recently, in the new Netflix release The Titan, Worthington plays a military man who's subject to an insane government-funded genetic experiment, causing him to lose his hair, shed his skin, and acquire, among other strange metamorphoses, bat DNA.
By the end of the film, he looks a lot like his character in Avatar, in other words far from the chiseled handsome actor he actually is. I have an idea why he seems to constantly be utilized - effaced, really - in such a way, and it's because Sam Worthington is perhaps the blandest actor alive.
Full Story
---
China's golden-age of science fiction pushes new boundaries at Hong Kong conference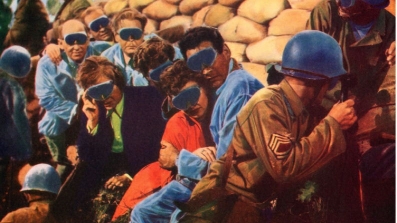 AI, DNA editing and life beyond Earth on the agenda at Melon, an event that blurs the line between fantasy and reality
Last November, Amy Leung Yuk-yiu began writing a science-fiction novel. She divided it into 80 episodes, each about 1,000 words long, and wrote one or two a day until January. Although it's set in Hong Kong, it's written in simplified Chinese because, as she explains, "Hong Kong is under Chinese control and I'm trying to target my audience".
Leung, a tutor in an international school, was inspired by Ni Kuang, Hong Kong's most famous science-fiction writer. Ni, who fled China in 1957, is probably best known as the creator of Wisely, his mystery-solving and alien-battling adventurer, whom he introduced to Hong Kong readers in a March 1963 column in newspaper Ming Pao. A constant theme in those stories is life as we know it being in danger of a hideous transformation by hostile invasionary forces. Some Hong Kong readers consider him highly prescient.
Full Story
---
Star Wars petition wants to cast Meryl Streep as Princess Leia

After the loss of Carrie Fisher, some fans believe the acclaimed Oscar-winning actress should step into the pivotal role. No one can truly replace Carrie Fisher, who played Princess and then General Leia Organa in the Star Warssaga. Fisher died at age 60 late in 2016, and filmmakers have already said they won't digitally re-createFisher's performance in Episode 9, due out in 2019.
But now there's an online petitiontrying to generate support for recasting Leia's character with Oscar-winning actress Meryl Streep. On Friday, more than 7,900 supporters had signed the petition, which is aiming for 8,000 signatures.
Full Story
---
Mark Hamill prefers watching Star Wars in order of release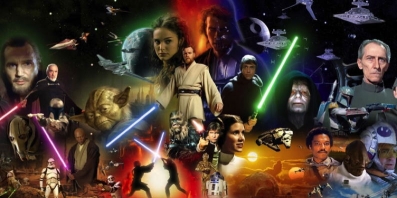 Mark Hamill has weighed in on the great Star Wars viewing order debate. Since its humble beginnings in 1977, the franchise has grown exponentially over the past four decades and is now releasing movies on an annual basis under the Disney umbrella. To date, there are nine live-action instalments in the series with several more still to come. As of this writing, we're only two months away from the theatrical premiere of Solo: A Star Wars Story, and Episode IX follows shortly after.
With several films that explore various points in the timeline, every fan has their own preferred method when they sit down to marathon the movies. One way is to start with The Phantom Menace and work your way through the different eras of galactic history from the very beginning of the story. The "Machete Order" (which excludes Episode I and jumps between the originals and prequels) is also a popular option for viewers. In Hamill's mind, though, the best way to do it is to start with the movie that started it all.
Full Story
---
Debbie Lee Carrington dead: Total Recall and Star Wars actress dies aged 58

Actress Debbie Lee Carrington - a little person who starred in the original Total Recall as one of the Martian rebels and in Star Wars as an ewok alongside other TV and film roles - has died at 58.
According to Deadline, Carrington's death was confirmed by her sister Cathy Ellis who said she passed away in her sleep from "undetermined causes." Born on December 14, 1959 in San Jose, California, Carrington found a passion for acting after playing Sancho Panza in the play Man of La Mancha during her junior year of high school.
Full Story
---
Now you see it: Invisibility material created

Based on fictional dinosaurs and squid, technology could protect soldiers and structures. Materials inspired by disappearing Hollywood dinosaurs and real-life shy squid have been invented by UCI engineers, according to new findings in Science magazine.
The thin swatches can quickly change how they reflect heat, smoothing or wrinkling their surfaces in under a second after being stretched or electrically triggered. That makes them invisible to infrared night vision tools or lets them modulate their temperatures.
"Basically, we've invented a soft material that can reflect heat in similar ways to how squid skin can reflect light," said corresponding author Alon Gorodetsky, an engineering professor. "It goes from wrinkled and dull to smooth and shiny, essentially changing the way it reflects the heat."
Full Story
---
Science Fiction: better not to know

In a dream, a man is given 108 accurate predictions about the near future-but no forewarning of the disaster that awaits him. Everyone knows that if someone should appear from nowhere and hand you a magic lamp, you better think very carefully before you rub it. This is the problem confronting Charles Soule's hero in "The Oracle Year" (Harper, 402 pages, $21.99).
Will is a struggling musician, struggling because although he's good, he's not New York good. One night, he has a dream in which he is given 108 predictions about the future. And they start coming true. Some of them are trivial: a surprising turn-round in a football game, the number of babies to be born on a particular day in a Texas hospital, a hold-up at a given time at a particular...
Full Story
---
Star Warrior Archive Search
We keep an extensive archive of news stories and product information that have featured in past issues of Star Warrior. If you would like to run a search of the Star Warrior web site using the search tool below please just go ahead by entering in the name of the person, product or company or any other key words that you are looking for.
---
How to contact us at Star Warrior:

Well we hope you enjoyed this issue of StarWarrior. Let us know what you think, we'd love to hear from you! Send in your Cosplay photos and a brief bio and you too could feature in StarWarrior!
Thomas Austen


thomasausten@starwarrior.space
News email: news@starwarrior.space
Admin email: johnausten@starwarrior.space