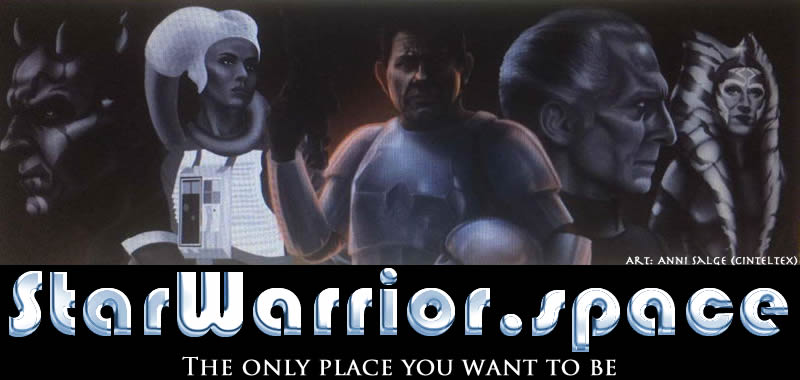 ---
Featured Cosplay actor: Anni Salge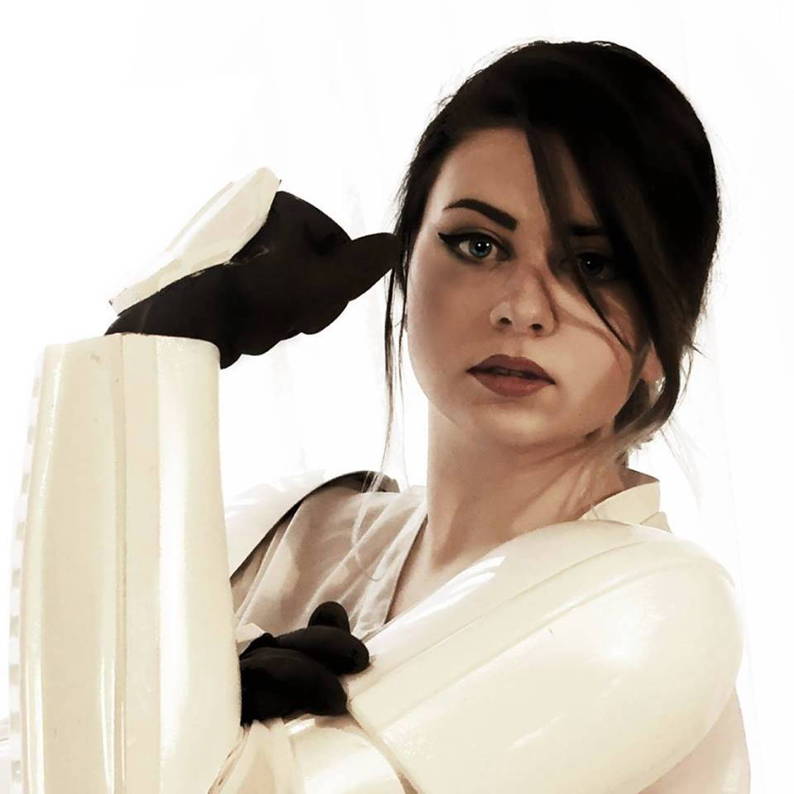 Artist Anni Salge is our featured Cosplay actor this issue. Anni, who created the masthead art for StarWarrior operates under the name Cinteltex and has a growing FaceBook following, not just because she is lovely (as she is!) but also because she is a gifted artist.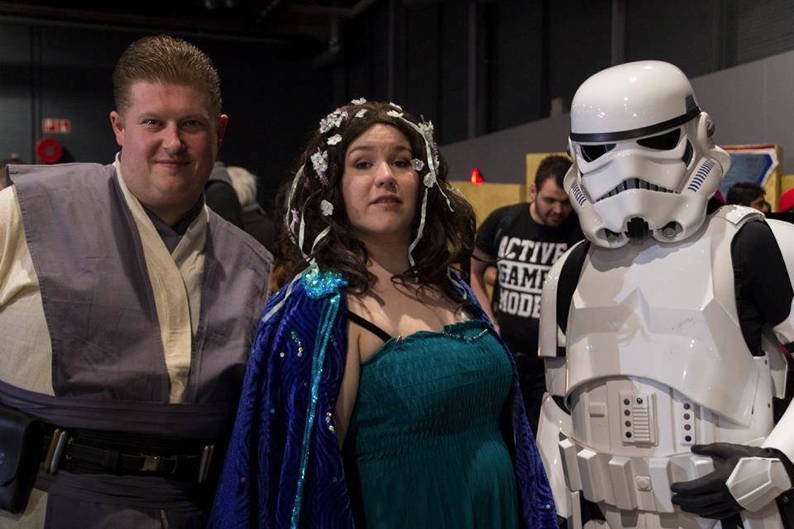 Anni lives in Braunsweig (Brunswick) Germany and attends as many Comic Con events as possible in Germany as well as in other countries. Here she is with Serena Scharenburg at Dutch Comic Con.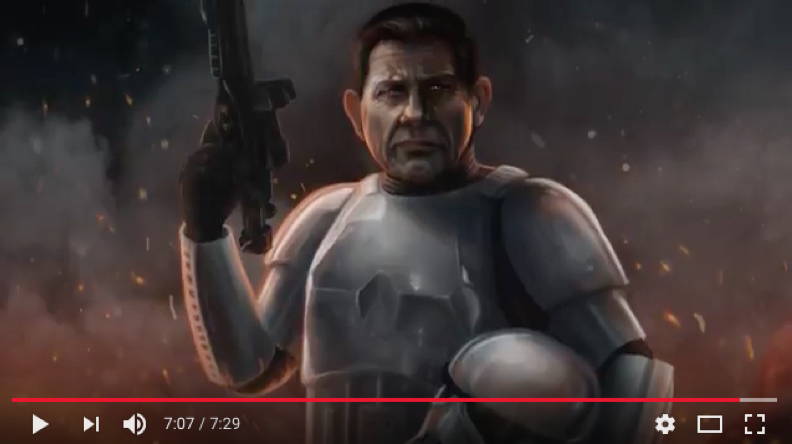 We first came across Anni when she produced her speed painting of 'The Last Stormtrooper' - Alan Austen', a surviving Storm Trooper from the original George Lucas Star Wars trilogy made in England in the 1970s. She depicts Alan as a battle-scarred veteran, still ready for his next encounter with the Rebel Alliance. Click the image above to watch the speed painting Anni did on YouTube or click here: (www.youtube.com)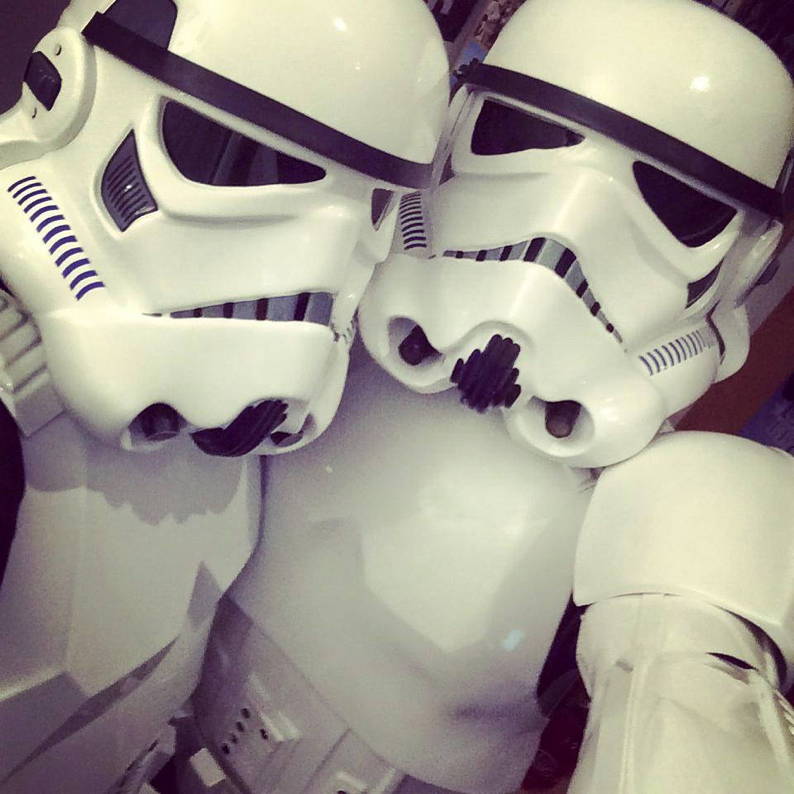 Question: How many troopers do you need for a selfie?
Answer: 2... One holding the phone and one pressing the button! (pictured with Sascha Raabe).
Anni has long been fascinated by Star Wars and not only began dressing as a Storm Trooper, but much of her artwork now depicts characters from the films.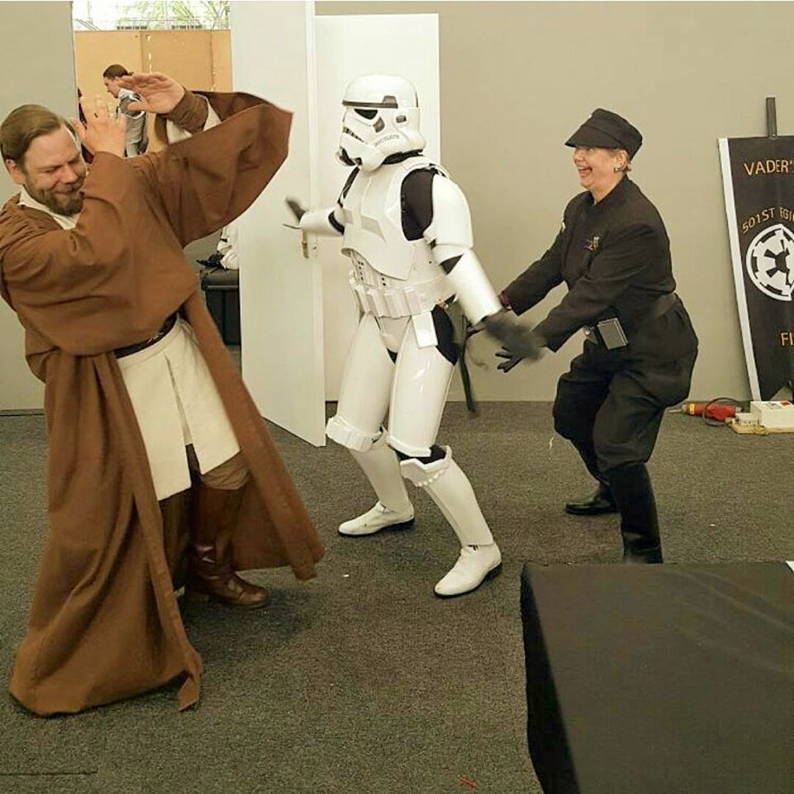 Anni says that she has a lot of fun with it, as the pictures show!
31st July 2017
---