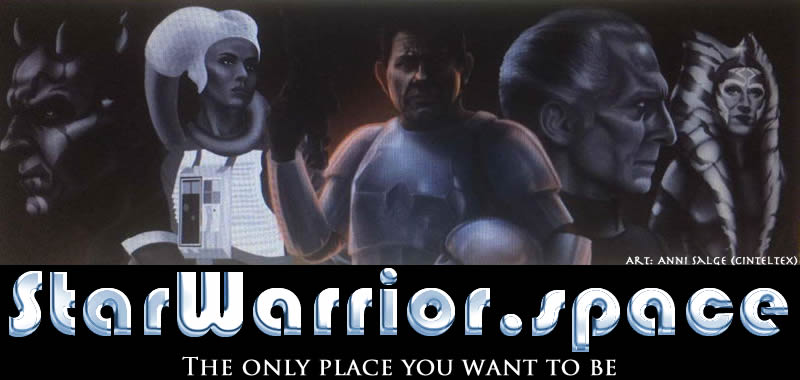 ---
There's some interesting stuff chosen for you in this week's StarWarrior Among the items is a trailer for the Solo spin-off is about to hit; some wag has chosen a Stormtrooper as employee of the month - the only one to shoot and hit a hero! Elon Musk might have to rethink Mars colonisation, while there's a new War of the Worlds stage show, and it seems neither medibots nor rogue AI is not so far from being achieved. Let's hope it's not Terminator that comes true!
StarWarrior is free to sign up, so if you'd like to have this sent to your Inbox each week and haven't yet enrolled as a StarWarrior - do it now!
And if you have any related news you'd like to share, perhaps an upcoming Cosplay event, please let us know. Email: news@starwarrior.space
We really look forward to hearing from you.

Thomas Austen
thomasausten@starwarrior.space
6th February 2018
---