---
This Week's News
Star Wars 8: Rey's identity REVEALED? Snoke and Kylo Ren ALREADY know who she is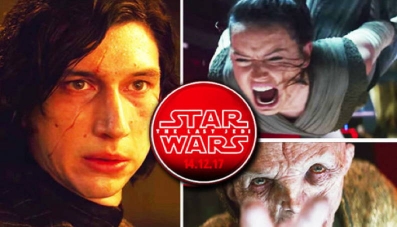 Star Wars fans think they still have to wait another two months to discover the true parentage of the girl from Jakku. Is she a Skywalker, Kenobi, Palpatine, Windu or virgin birth?
There are some cryptic clues in the latest Last Jedi trailer, but a canon Star wars novel has revealed that Kylo Ren and Snoke already know who she is.
Full Story
---
Star Wars 8 Last Jedi: Rey gets VIOLENT with Luke Skywalker in shock fight?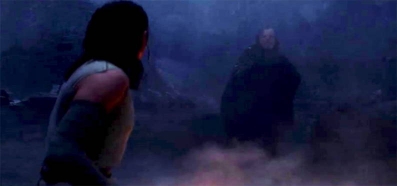 STAR WARS' heroine Rey will have a violent clash with Luke Skywalker in The Last Jedi, according to a new theory. Nearly a fortnight after the release of the Episode 8 trailer, every single little shot is still being dissected for clues on what exactly is to come in the upcoming movie. Now, it is claimed that Rey and Luke will have a shocking physical altercation.
The evidence? In one shot, Luke is seen on the ground, saying: "This is not going to go the way you think." Seconds later, we see Rey - in a separate shot - emerging from water, with Luke appearing to hover over her.
Full Story
---
Blade Runner 2049 is an exceptional Science-Fiction epic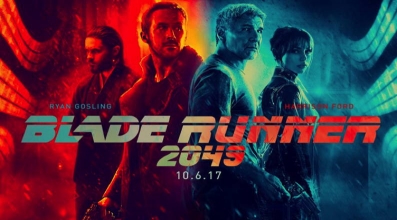 By James McCraw
In the future police officers known as Blade Runners are sworn to hunt down and exterminate humanoid androids known as Replicants who have discovered a way to feel emotions and go away from their original programming as laborers. Thirty years ago, director Ridley Scott and actor Harrison Ford showed us this future, set in the year 2019.
This year, director Denis Villeneuve and actor Ryan Gosling brought us a new vision of the future, set 30 years after the events of the first film.
Full Story
---
Philip K. Dick was dubious of 'Blade Runner' being adapted from his novel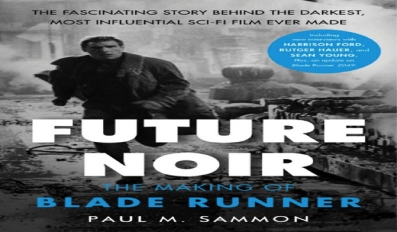 Hollywood loves Philip K. Dick's stories, but the adaptation of his 1968 novel - "Do Androids Dream of Electric Sheep?" - has proven the most iconic. That film, of course, is "Blade Runner."
"'Blade Runner' started the whole Philip K. Dick revolution," says Paul M. Sammon, a filmmaker and author of "Future Noir: The Making of Blade Runner."
Full Story
---
Salient Minus Ten Sci-Fi/Horror short trailer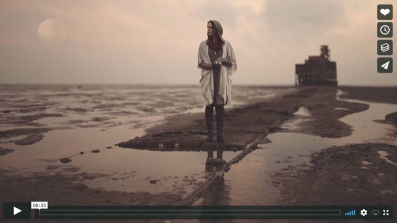 Salient Minus Ten is the new Sci-Fi/Horror short film from award-winning filmmaker Emma Dark, and is a cerebral foray into the darker, more disturbing, side of Science Fiction.
Adam Harper is an average man. And on an average day he suddenly finds himself catapulted into the strangest, reality changing game... A game of time and chance, where the stakes are a matter of life and death.
---
Golden Compass' author Philip Pullman touts 'darker' prequel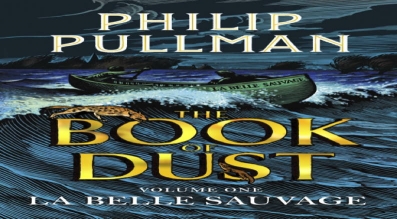 It's been 17 years since Pullman's "His Dark Materials" trilogy wrapped up, and a decade since "Compass" hit the big screen. The wait for a follow-up is over. Lyra Belacqua is finally back. And fans of "The Golden Compass," both the best-selling fantasy novel and the Oscar-winning film, are no doubt beside themselves.
Full Story
---
2-storey 'Star Wars' replica in yard for Halloween is big hit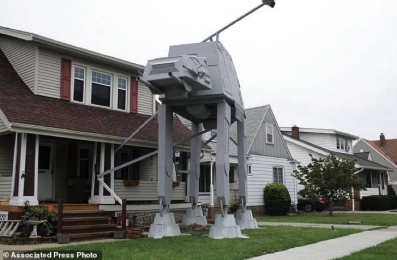 PARMA, Ohio (AP) - A two-storey "Star Wars"-inspired Halloween yard display in Ohio is inspiring kids to pick up light sabres and attracting hundreds of visitors from across the state.
Full Story
---
Here's everything we know so far about Disneyland's New Star Wars attraction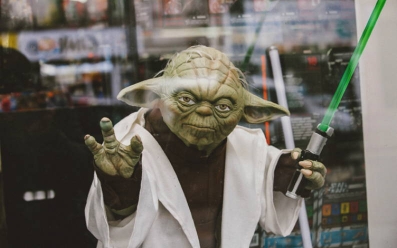 It's no secret that the 2019 opening of Star Wars: Galaxy's Edge is perhaps the most anticipated expansion in Disney history. But until Disneyland's Comic-Con-like D23 convention, little was known about it. Galaxy's Edge (don't call it Star Wars Land) is supposed to represent a remote outpost never seen in any Star Wars film. Yet between its Tatooine and Naboo-inspired architecture and towering Endor-flavored flora, it'll feel familiar.
Full Story
---
Han don't care: it's the Giggs guide to Star Wars!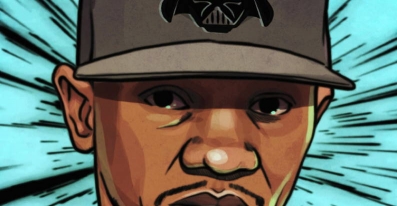 If you care about Star Wars, then these are testing times.
Within the next couple of weeks The Force Awakens will have been released, and we will know for sure whether the franchise is likely to continue in glorious fashion, or sink further in the Dagobah swamp of crummy CGI and questionable sidekicks.
Full Story
---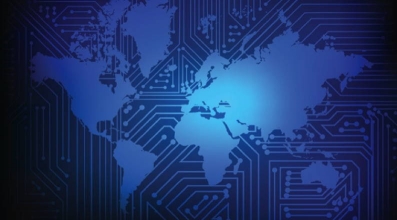 By Jamin Huebner
In June of last year, entrepreneur Elon Musk intrigued the science and technology community with his controversial remarks about the world being a "simulation." "The odds that we're in base reality," he said during the Code Conference interview, "is one in billions." In other words, the universe we live in is probably (or is probably like) a sophisticated computer game.
Full Story
---
Star Warrior Archive Search
We keep an extensive archive of news stories and product information that have featured in past issues of Star Warrior. If you would like to run a search of the Star Warrior web site using the search tool below please just go ahead by entering in the name of the person, product or company or any other key words that you are looking for.
---
How to contact us at Star Warrior:

Well we hope you enjoyed this issue of StarWarrior. Let us know what you think, we'd love to hear from you! Send in your Cosplay photos and a brief bio and you too could feature in StarWarrior!
Thomas Austen


thomasausten@starwarrior.space
News email: news@starwarrior.space
Admin email: johnausten@starwarrior.space