Welcome again to our exciting weekly newsletter StarWarrior.space.
Otherwise known as an e-zine, StarWarrior is bursting with chosen stories all about not only the Star Wars franchise, but also everything sci-fi.
We do this so that you don't have to.
If you haven't enrolled as a StarWarrior yet - do it now!
We'll send an enrolment Certificate to your email address for you to print off and frame if you like. In later issues we'll tell you how you can advance in rank, and also... when we will have StarWarrior T-shirts available!
If you have any related news you'd like to share, perhaps an upcoming Cosplay event, please let us know. Email: news@starwarrior.space
We really look forward to hearing from you.

Thomas Austen
thomasausten@starwarrior.space
---
This Week's News
Luke Skywalker's book is literally the story of 'Star Wars'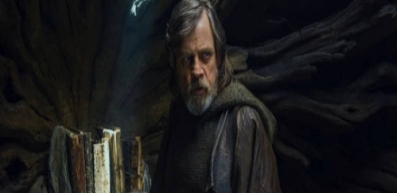 Whether or not Luke Skywalker is turning to the Dark side of the Force certainly won't be answered in any of the trailers for Star Wars: The Last Jedi, but that's not the big news from a galaxy far, far away. Instead, we now know one of Luke's ancient books probably tells the entire story of the galaxy. And that's because it's called the "Journal of the Whills."
USA Today teased a photo of Luke with his small stash of books in The Last Jedi, and one of them is the Journal of the Whills.
Full Story
---
New updates from Avengers 4, Star Wars: The Last Jedi, Justice League, and more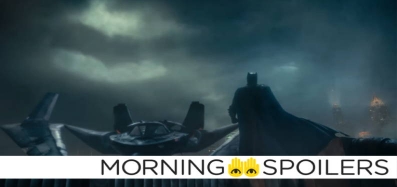 Steppenwolf speaks in new Justice League footage. Some new Star Wars toys may tease some intriguing Last Jedi dialogue. Lin-Manuel Miranda's Kingkiller Chronicles adaptation finds a home. Plus, Konami wants to bring another classic video game to the big screen, and Avengers 4 set pictures. Hooray for spoilers!
Full Story
---
The best recent science fiction, fantasy and horror novels - reviews roundup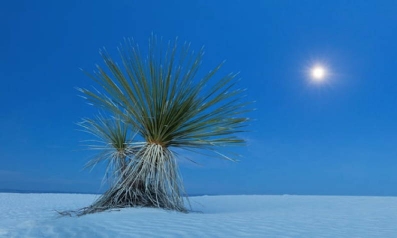 Nina Allan excels at creating subtle, shifting narratives straddling the mundane and the bizarre, the real and the unreal. In her second novel, The Rift , she has produced a lyrical, moving story beautifully balanced between the reality of contemporary England and the ethereal otherness of the alien world of Tristane. Selena and Julie were not only sisters but best friends, and when Julie vanishes aged 17 - the victim of a killer? - Selena's life and that of her family changes forever.
Two decades later, Julie reappears, claiming to have spent the intervening years in an alien world, supporting her story with a highly detailed account of her life there. The Rift is what Allan does best, exploring contemporary society, and what it means to be human, through the tropes of the SF genre. Selena
Full Story
---
Tom Hanks will star in Sci-Fi movie 'Bios' from a 'Game of Thrones' director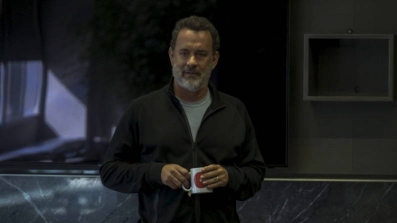 We all love Tom Hanks. He's charming, funny, and his career has been consistently impressive over decades in the movie industry. Now, Hanks is going to add another iconic role to his already impressive repertoire - he'll be playing a key role in the brand new, original sci-fi movie called Bios, which will be directed by Miguel Sapochnik.
Full Story
---
Thor: Ragnarok director Taika Waititi would 'love to' make a Star Wars film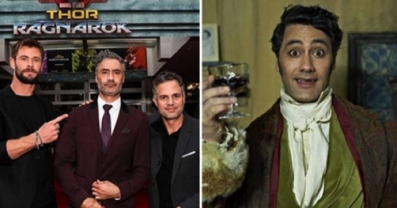 We're also getting a What We Do in the Shadows spin-off! With Thor: Ragnarok earning incredible reviews, the president of Marvel Studios, Kevin Feige, must be absolutely delighted with his decision to give Thor's third standalone adventure to New Zealand director Taika Waititi. Then again, those who followed Waititi's career knew that something special was on the cards.
After being Oscar-nominated for his short film Two Cars, One Night, the talented filmmaker has since gone on to direct episodes of Flight of the Conchords and make some beloved films. Boy and Eagle vs Shark received great reviews, but it was his 2014 horror-comedy, What We Do in The Shadows, that really grabbed the world's attention. Since being released, the documentary which follows the lives of a group of vampires in Well
Full Story
---
The physics of time travel isn't just the stuff of science fiction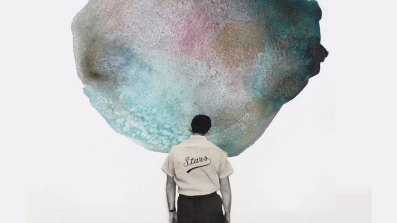 We're all time travelers nowadays. We project ourselves mentally into the misty past and the risky future. We revisit and revise our memories. We invent possible futures and explore them with anticipation and desire. We're temporal experts and manipulators; we have flashbacks and flashforwards and stop motion and instant replay and time gates and time shifting and time forks. Not content with nostalgia for the past that never was, we begin to feel nostalgia for futures that will never come.
Full Story
---
Does Harry Potter have the most logical time travel in science fiction?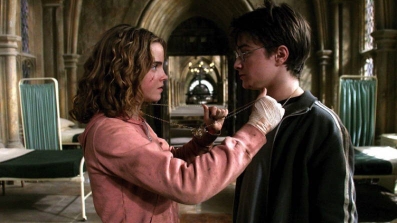 Time travel is one of the most popular plot devices in science fiction, with the trope appearing in everything from Futurama to Kurt Vonnegut's Timequake. But just like ice cream at Baskin Robins, or the quarks that make up atoms, time travel stories come in many different flavors. If you're curious about tasting them all - or at least an extensive collection of them - YouTuber minutephysics has you covered with his latest video, which demonstrates the different ways characters can interact with their past, future, and alternate selves.
Full Story
---
Telemedicine Robots: Out of Science Fiction and into the mainstream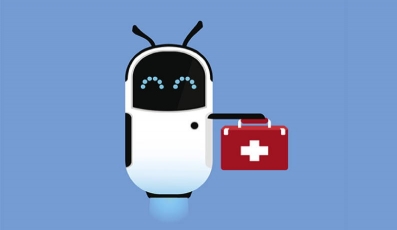 Robots and robotics have been a fixture in healthcare for decades. New telehealth and mHealth tools are giving them a chance to shine. Long a staple of science fiction, robots are now proving their value as a telemedicine resource.
Full Story
---
Sports, Shakespeare and Science Fiction: Story of a LTWR lecturer

Last January, Dr. Cynthia Headley stood in front of a class and announced her love of science fiction, sports and Shakespeare. Headley is a lecturer within the Literature and Writing Department who got her masters at CSUSM and her PhD at the University of Arizona in 2012, where her thesis is on Shakespeare.
Full Story
---
Star Warrior Archive Search
We keep an extensive archive of news stories and product information that have featured in past issues of Star Warrior. If you would like to run a search of the Star Warrior web site using the search tool below please just go ahead by entering in the name of the person, product or company or any other key words that you are looking for.
---
How to contact us at Star Warrior:

Well we hope you enjoyed this issue of StarWarrior. Let us know what you think, we'd love to hear from you! Send in your Cosplay photos and a brief bio and you too could feature in StarWarrior!
Thomas Austen


thomasausten@starwarrior.space
News email: news@starwarrior.space
Admin email: johnausten@starwarrior.space