---
This Week's News
Star Wars 9: FIRST major Episode IX details CONFIRMED - Fans will be VERY happy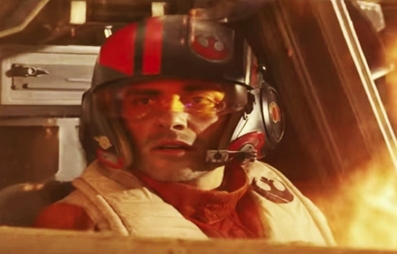 Star Wars 9 is about to start production and fans will be very happy with the first important piece of news about Episode IX. Star Wars fans haven't been so easy to please recently.
The Last Jedi is still powering ahead at the global box office (China excepted) but the hardcore fan reaction must have shocked Disney and Lucasfilm bosses. With JJ Abrams back at the helm for the final movie in the triple trilogy, there should be less controversy ahead. And the first piece of strong news about how the film will shape up has just been revealed...
Full Story
---

---
Much to learn you still have: 10 aliens you should know from Star Wars: The Last Jedi's Canto Bight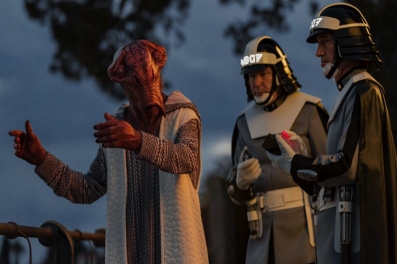 Much to Learn You Still Have is a rundown of trivia and fun facts, both in-universe and behind-the-scenes, about the aliens of the Star Wars galaxy. Whether you've never set foot in a cantina or you're a well-traveled Jedi Master, you'll find the intel you need.
Full Story
---
Moving from science fiction to science fact-Intel and Linden Lab partner to create the fourth dimension at CES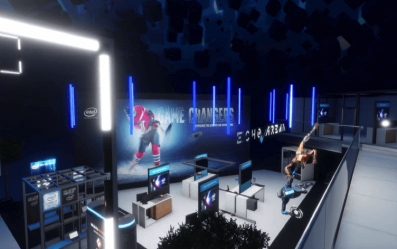 By Frank Soqui
Linden Lab's Sansar, a new VR-enabled online community provides content creators with powerful tools to unleash immersive, dreamlike digital worlds. Create and enjoy your very own Sansar VR world on 8th Gen Intel(r) Core(tm) processor-based PCs, add HTC Vive headsets equipped with Intel's Wigig technology, and the end result is a Fourth Dimension wireless experience that defies human imagination.
Full Story
---
Actress Hong Chau drew on refugee past for role in science-fiction satire Downsizing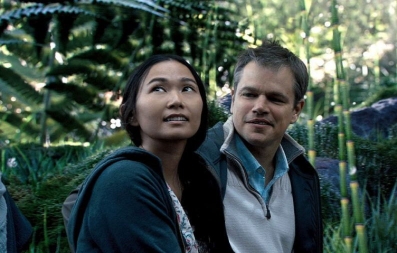 By Alison de Souza
Hong Chau, who drew on her refugee past for her role in the science-fiction satire, is the critics' darling this awards season. For her breakout performance in the science-fiction satire Downsizing starring Matt Damon, actress Hong Chau drew on her past as the child of Vietnamese refugees. The film envisions a world where some people choose to be irreversibly shrunk down to the size of toys to drastically reduce their living costs.
Full Story
---
The 'hottest Chris' debate continues, but Hemsworth's co-star knows the correct answer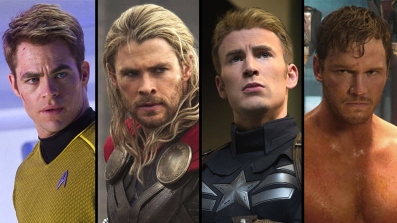 About a week ago, Ryan Reynolds responded with his answer to the question "Which Marvel Chris is the hottest?" The choices were, of course, Evans (Captain America), Hemsworth (Thor) or Pratt (Star-Lord). Reynolds diplomatically selected all three and even threw in a nod to DC's Chris Pine (Steve Trevor).
Full Story
---
Pentagon recalls memo with Star Wars references to C3PO and Jedi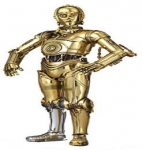 The Force just wasn't with the Pentagon's No. 2 civilian when he tried to inject "Star Wars" references into a memo setting up the Defense Department's multibillion-dollar cloud computing initiative. In a memo issued Jan. 4 and rescinded about an hour later, Deputy Defense Secretary Pat Shanahan announced a new "Central Cloud Computing Program Office" - or "C3PO" - to "acquire the Joint Enterprise Defense Infrastructure (JEDI) Cloud."
Full Story
---
Our most anticipated science fiction novels of 2018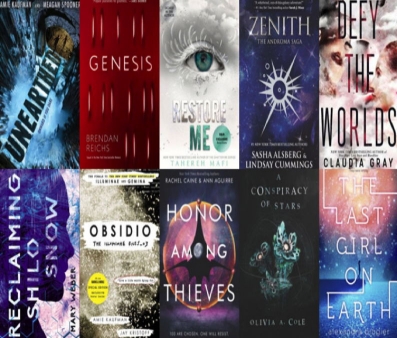 It's a new year, which means a new spacefaring lineup of awesome YA sci-fi to take you to other worlds and galaxies!
Full Story
---
Steven Knight creating sciencefiction series for Apple
You might think that, between his film work and shows such as Peaky Blinders and Taboo, writer/producer/director Steven Knight had enough to be going on with. Yet he's now sold a new small screen concept called See to Apple.
Full Story
---
Ousted 'Star Wars' director made Daisy Ridley cry when he told her what would happen to Rey, according to Bobby Moynihan

Director Colin Trevorrow has left the "Star Wars" saga, but not before he left a strong impression on Daisy Ridley. The "Jurassic World" director was supposed to be the director of the next movie in the saga, "Episode IX," which would close out the current trilogy. But last September it was announced that he and Lucasfilm decided to "mutually" part ways. J.J. Abrams, who directed "The Force Awakens," has taken over.
Full Story
---
Star Warrior Archive Search
We keep an extensive archive of news stories and product information that have featured in past issues of Star Warrior. If you would like to run a search of the Star Warrior web site using the search tool below please just go ahead by entering in the name of the person, product or company or any other key words that you are looking for.
---
How to contact us at Star Warrior:

Well we hope you enjoyed this issue of StarWarrior. Let us know what you think, we'd love to hear from you! Send in your Cosplay photos and a brief bio and you too could feature in StarWarrior!
Thomas Austen


thomasausten@starwarrior.space
News email: news@starwarrior.space
Admin email: johnausten@starwarrior.space