Welcome to this week's StarWarrior
This weeki's issue contains the science behind the new Sci-Fi movie Annihilation, an examination of how Star Wars robots would survive in the real world, and of course reviews and insights on all thngs Sci-Fi!
Enjoy the issue - see you next week.
And if you have any related news you'd like to share, perhaps an upcoming Cosplay event, please let us know. Email: news@starwarrior.space
We really look forward to hearing from you.

Thomas Austen
thomasausten@starwarrior.space
---
This Week's News
'Star Wars' robots wouldn't survive the real world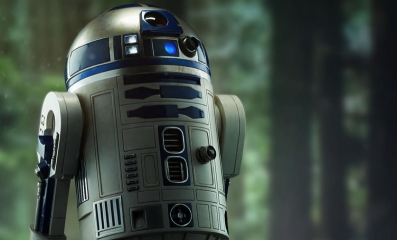 Beloved "Star Wars" robots wouldn't fare too well in the real-life desert, according to an analysis in the journal Science Robotics - but they may be onto something with their iconic beeping communication. The new monthly column by Texas A&M University roboticist Robin Murphy took as its first subject the beloved droids R2-D2 and BB-8, rolling robots that play a major role in "Star Wars."
Full Story
---

---
'The Flash' Review: "Subject 9"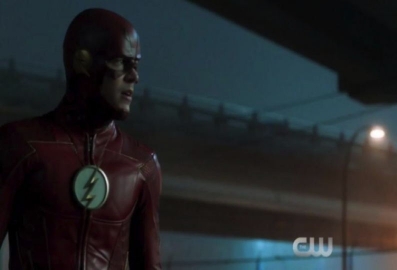 The focal point of the episode is Izzy Bowin. As with Ralph and the others DeVoe is after, she received her powers on that same bus incident. It just so happens that, as an aspiring musician, Izzy's powers would indeed be sound-based.
Her ability is that to control sound waves and fashion them as weapons. Barry and Ralph experience her power first-hand on their initial attempts to bring her into the fold. Used to being on her own, Izzy is strong-willed, fearless, and focused on making it big.
Full Story
---
'Annihilation' is fiction, but the science 'isn't bullshit': Alex Garland's scientific accuracy explained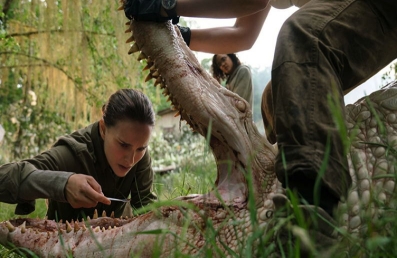 Doctor Adam Rutherford probably doesn't mean much to you, but if you're a fan of writer-director Alex Garland and his brand of challenging science-fiction, he should.
Garland's directorial efforts "Ex Machina" and "Annihilation" are two of the best reviewed sci-fi movies of the decade, and it turns out they owe a lot to Rutherford, a British geneticist who is Garland's trusted scientific adviser.
Full Story
---
The ambitious project Hasbro is undertaking for Star Wars fans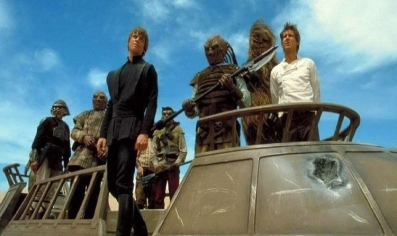 Throughout its franchise history, the Star Wars saga has innovated the way that movie tie-in products are created and marketed. But at the heart of all of those efforts has always been one important and overriding factor: fan satisfaction. It's what's motivated Hasbro to create their new HasLab initiative, a platform with the die-hard collector in mind.
more
---
'Orphan Black' creator boards 'Snowpiercer' as showrunner

Extensive background in the sci-fi genre coupled with his brilliant work behind Orphan Black made him the perfect choice for this series. He is the best conductor to navigate the thought-provoking and delicate themes of the series while bringing this frozen, futuristic world to life."
Executive producer Marty Adelstein added, "I've been a tremendous fan of Graeme's work and his creative vision aligns perfectly with shaping the Snowpiercer world for a television audience."
Full Story
---
Best science fiction and fantasy books out this month

The Feed (Morrow), Nick Clark Windo's debut, quickly establishes this is not your typical post-apocalyptic scenario. Readers are introduced to Tom and Kate, a couple living in the very near future; they are trying to establish dominance over the Feed, technology implanted in their brains that allows them instant access to social media and the Internet.
Full Story
---
Willis' macabre and amusing science fiction classic

How would we interact with those from the distant past?
By Yang Guo
How might one interact with people from the distant past if one were allowed to time travel there? This was the question posed by Connie Willis in her science fiction novel, The Doomsday Book. The novel is set in Oxford University, at around Christmas time, 2053.
Full Story
---
3-D printed metal antennas are no longer science fiction

The combination of so-called additive manufacturing, or 3-D printing, electromagnetic simulation and mechanical design software is enabling innovative antenna and radio-frequency components. Engineers are harnessing these tools to design, fabricate, test and manufacture lightweight, highly complex antennas and radio-frequency products.
The products are an order of magnitude smaller and lighter than what is on the market today, says an official at antenna design company Optisys LLC, West Jordan, Utah. This was not even possible five years ago, reports Michael Hollenbeck, chief technology officer and a co-founder of Optisys.
Full Story
---
Oscars 2018: Star Wars' Mark Hamill on why he'd rather watch from home

By Lauren Turner
He's going to the Oscars for the first time in four decades - but Star Wars' Mark Hamill says he'd rather be watching the ceremony in his pyjamas.
Hamill - Luke Skywalker in the films - last attended in 1978 when Star Wars: A New Hope was up for best picture. Speaking at the Oscar Wilde Awards, where he was being honoured, he said it was "much more fun" to watch from home.
Full Story
---
The force is strong with these new Star Wars: the Last Jedi Funko pop figures!

Funko knows the power of the Force! A second wave of Star Wars: The Last JediFunko Pop! figures are arriving soon this year, and we need them all. Whether you're on the light side or dark side, we can all agree that these Funko figures are awesome. Check them out:
Full Story
---
Star Warrior Archive Search
We keep an extensive archive of news stories and product information that have featured in past issues of Star Warrior. If you would like to run a search of the Star Warrior web site using the search tool below please just go ahead by entering in the name of the person, product or company or any other key words that you are looking for.
---
How to contact us at Star Warrior:

Well we hope you enjoyed this issue of StarWarrior. Let us know what you think, we'd love to hear from you! Send in your Cosplay photos and a brief bio and you too could feature in StarWarrior!
Thomas Austen


thomasausten@starwarrior.space
News email: news@starwarrior.space
Admin email: johnausten@starwarrior.space