It has been said that perhaps 1 in 3 people on Earth have seen at least one Star Wars movie. That's roughly 2.5 billion people. So expect cinemas to be busy these coming weeks then! Another Star Wars episode and another week's edition of our exciting newsletter StarWarrior.space.
StarWarrior is bursting with chosen stories all about not only the Star Wars franchise, but also everything sci-fi.
We do this so that you don't have to.
It's free to sign up, so if you haven't enrolled as a StarWarrior yet - do it now!
And if you have any related news you'd like to share, perhaps an upcoming Cosplay event, please let us know. Email: news@starwarrior.space
We really look forward to hearing from you.

Thomas Austen
thomasausten@starwarrior.space
---
This Week's News
Star Wars: The Last Jedi features touching end credit tribute to Carrie Fisher... as fans and critics spot secret messages and hidden meanings in dramatic film scenes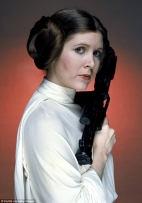 By Eve Buckland
It is the most hotly-anticipated film of the year, has won critical acclaim and is tipped to score the highest opening weekend of the year
And the lure of the Dark Side and explosive lightsaber fights aside, Star Wars fans eagerly counting down the hours until they watch The Last Jedi have an extra surprise in store at the end of the film.
At the end of the first set of credits Episode VIII features a touching tribute to late Princess Leia actress Carrie Fisher, who died aged 60 on December 27 last year.
It reads: 'In loving memory of our princess, Carrie Fisher.'
Full Story
---

---
What makes Star Wars so special?
It's the most wonderful time of the year: the weekend of a Star Wars release! 'The Last Jedi' may have an ominous title, but it's hardly the last movie in this multi-generational franchise. What makes Star Wars hold a special place in our hearts? It's impossible to answer for everone, but here are five ways the series has set the standard for entertaining a planet.
Full Story
---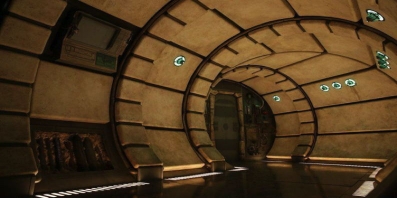 By Rosie Gizauskas
Star Wars fans are one step closer to actually flying the Millennium Falcon. Disney have now released the first photo of the brand new attraction - and fans are going weak at the knees. With Disney's new Star Wars: Galaxy's Edge theme parks due to open in 2019 in California and Florida, fans have been eagerly awaiting glimpses from the actual park - and now they have one.
Full Story
---
All the amazing cameos in Star Wars: The Last Jedi

Long-awaited Star Wars sequel The Last Jedi is now in cinemas, and it's absolutely full of surprises - but perhaps one of the most frequently shocking things about it is just how many starry cameos director Rian Johnson has managed to cram into the film, from big-name movie stars and fellow directors to actual members of the royal family.
Full Story
---
Artificially intelligent robots could soon gain consciousness and rebel against humans to 'ELIMINATE us', scientist warns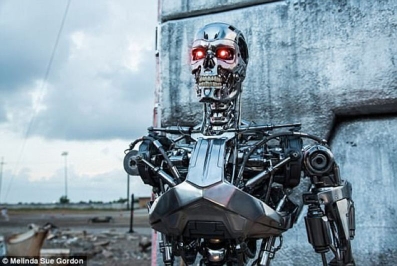 From babysitting children to beating the world champion at Go, robots are slowly but surely developing more and more advanced capabilities.
And many scientists, including Professor Stephen Hawking, suggest it may only be a matter of time before machines gain consciousness.
Full Story
---
'Maayavan' review: Science fiction or science lesson?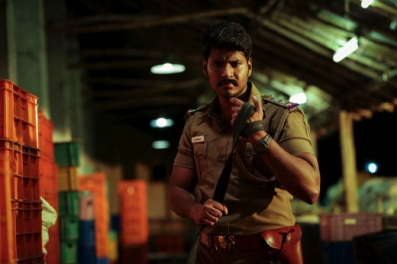 Maayavan's basic premise is great. But its execution on screen quite isn't.
Maayavan opens with Ilaiyaraaja's soothing 'Keladi Kanmani' number playing on what looks like a radio. But the listener isn't someone sitting in a tea shop in Thanjavur; he is lying in what looks like a futuristic hospital bed. The year, we're informed, is 2037.
Full Story
---
2017 celebrity deaths: Science fiction and the world lost iconic talents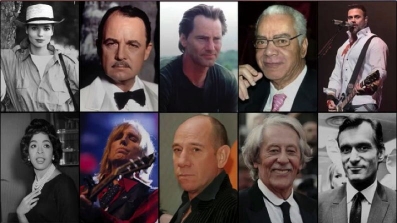 Looking back on 2017, it's impossible to forget the entertainment icons who were taken too soon. We lost a Batman and a James Bond in Adam West and Roger Moore, directors such as Jonathan Demme and George Romero, and actors with distinguished careers like Sam Shepard -- a Renaissance man of the arts. But one particular universe feels emptier as we look ahead to 2018: science fiction films.
Full Story
---
Throwback Review: 'Solaris' (1972)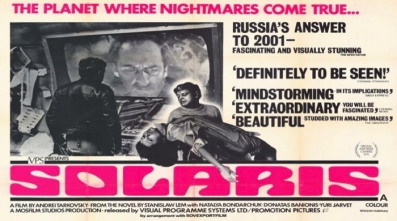 By Tony Schaab
Mention the words "science fiction," and many minds automatically picture large ships gliding through space, shooting lasers at one another, or bizarre and fascinating alien life making contact for the first time (or invading the Earth).
Full Story
---
Deadpool Is already making trouble for Disney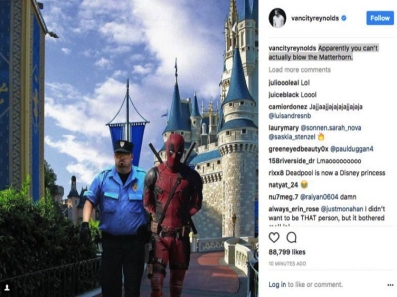 By Emily Schaab
A certain anti-superhero isn't too happy about the Disney Fox merger. Leave it to Deadpool to rain on the Disney's parade!
The Merc with a mouth didn't waste any time making an impression on his new bosses, although it wasn't exactly a great one. Ryan Reynolds shared a photo of that first impression, and it seems Deadpool managed to get himself arrested at Disney World. The image shows a security guard ushering Deadpool out of the magical Disney kingdom with the caption "Apparently you can't actually blow the Matterhorn."
Full Story
---
Interstellar asteroid checked for alien technology

A project searching for intelligent life in the cosmos is going to check the first known interstellar asteroid for signs of alien technology. The odd-shaped object was detected as it sped towards the Sun on 19 October. Its properties suggested it originated around another star, making it the first such body to be spotted in our cosmic neighbourhood.
Full Story
---
---
Good Omens' will include a tribute to Terry Pratchett

While we're all still mourning the loss of the amazingly gifted Terry Pratchett, 'Good Omens' (which is finally getting a televised adaptation on Amazon) will include a tribute to the author.
Full Story
---
Star Warrior Archive Search
We keep an extensive archive of news stories and product information that have featured in past issues of Star Warrior. If you would like to run a search of the Star Warrior web site using the search tool below please just go ahead by entering in the name of the person, product or company or any other key words that you are looking for.
---
How to contact us at Star Warrior:

Well we hope you enjoyed this issue of StarWarrior. Let us know what you think, we'd love to hear from you! Send in your Cosplay photos and a brief bio and you too could feature in StarWarrior!
Thomas Austen


thomasausten@starwarrior.space
News email: news@starwarrior.space
Admin email: johnausten@starwarrior.space