Welcome to the Home Page of our e-newsletter StarWarrior.space. StarWarrior is bursting with chosen stories all about not only the Star Wars franchise, but also everything sci-fi.
We do this so that you don't have to.
It's free to sign up, so if you'd like to have this sent to you each week as an email and haven't yet enrolled as a StarWarrior - do it now!
And if you have any related news you'd like to share, perhaps an upcoming Cosplay event, please let us know. Email: news@starwarrior.space
We really look forward to hearing from you.

Thomas Austen
thomasausten@starwarrior.space
---
This Week's News
New photos surface from Syfy's 'Krypton' pilot!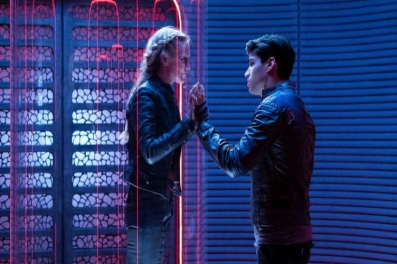 If you've been looking forward to more details on Syfy's upcoming 'Krypton' series, then you'll be happy to hear that we've got new images from the pilot to share with you today! Seven images to be exact that show off the cast in various situations that promises tension and action right off the bat.
Full Story
---

---
Solo could explore an iconic unseen moment from Star Wars history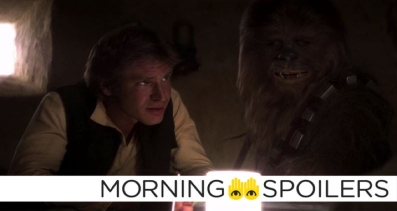 The Orville could cross paths with another Seth McFarlane show. You'll be waiting a while for the next season of Rick and Morty. There's more discussion of the future of The X-Files after Gillian Anderson's departure. Plus, Captain Marvel casting, a new clip from Agents of SHIELD, and more. To me, my spoilers!
Full Story
---
9 awesome items that will transform your room into a Star Wars-themed paradise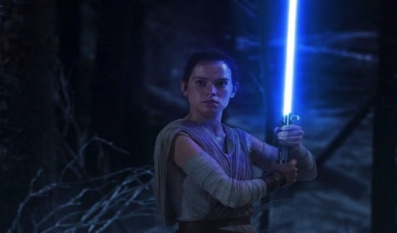 With the premiere of Star Wars: The Last Jedi, our obsession for the adventurous galactic universe is at an all-time high.
While the new movie totally blew our minds, our love for Star Wars goes way back, so we've had plenty of time to dream ourselves into every one of its storylines.
Full Story
---
Star Wars 9 shock: Rey is NOT that powerful in the Force and can NEVER be a Jedi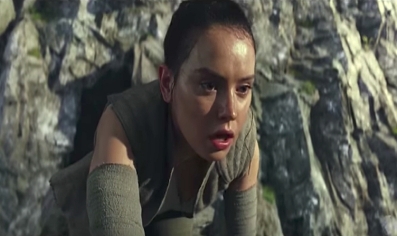 Rey is constantly shocking everyone around her (and often the audience) with her incredible displays of power.
How did she hold her own against Kylo Ren in The Force Awakens with no training? How did she battle Snoke's Praetorian Guard - supposedly the greatest warriors in the galaxy - with half an afternoon's training on Ahch-To? How did she lift a landslide of boulders in a messianic moment?
It simply stretches credulity and has tried the patience of many hardcore fans.
Full Story
---
The Force is real: how 'Star Wars' neuroscience is revolutionizing healthcare and more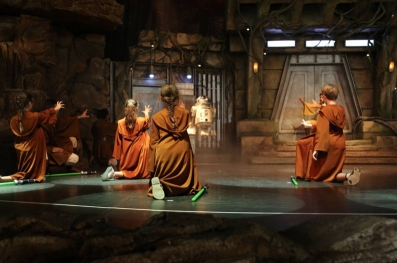 More than 40 years after it hit theaters for the first time, the cultural influence of the "Star Wars" movie franchise is undeniable. You can see that reach in the skyrocketing box-office take of the most recent installment, Star Wars: The Last Jedi, whose ticket sales worldwide raced past the $1 billion mark just before New Year's Day.What most people don't realize is how impactful "Star Wars" has been on science and technology.
Take the revolutionary prosthetic hand developed under the direction of the US Defense Advanced Research Projects Agency (DARPA). Made available in late 2016 to veterans who had lost an upper limb, this robotic hand is called L.U.K.E. That acronym officially stands for "Life Under Kinetic Evolution." No one is being fooled here: This incredible achievement of DARPA
Full Story
---
Science fiction: 3 new short story collections worth reading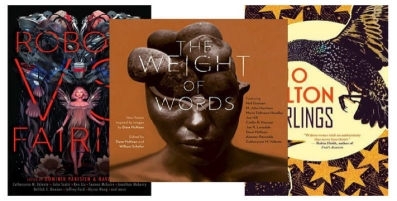 British artist and graphic novelist Dave McKean is probably best known for many collaborations with his friend Neil Gaiman. Here he turns the tables on nine distinguished writers: Instead of illustrating their stories, he's invited them to write original tales inspired by his evocative and often surrealistic paintings, reproduced in a muted palette of browns and blacks.
Full Story
---
Could you be our new Sci-Fi Eye?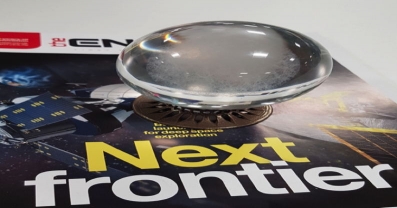 The Engineer's resident science fiction writer, Jon Wallace, is relinquishing his hold on our crystal ball, and we're looking for a successor.
Full Story
---
Media black out: first 'The X-Files', now Gillian Anderson is leaving 'American Gods'

Gillian Anderson has already expressed that the current eleventh season of 'The X-Files' will be her last. (Considering that ratings for the first episode were considerably lower than those of last year's revival, the show may not be back again, anyway.)
Full Story
---
Which franchise has made more money - 'Harry Potter' or 'Star Wars'?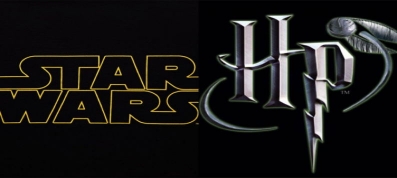 By Luke Morgan Britton
Who wins - Han or Harry?
New box office figures answer the question of which film saga has made more money: Harry Potter or Star Wars? The latest Star Wars film, The Last Jedi, was released in December and was the highest-grossing film at UK cinemas in 2017. The instalment also saw the Star Wars films overtake the Harry Potter series in overall box office takings.
Full Story
---
Science fiction and folk medicine inspire novel wound dressings

A relatively inexpensive egg-based formula and a Star Trek-like plasma patch can accelerate healing of serious and chronic wounds, which affect millions of Europeans every year.
Full Story
---
Star Warrior Archive Search
We keep an extensive archive of news stories and product information that have featured in past issues of Star Warrior. If you would like to run a search of the Star Warrior web site using the search tool below please just go ahead by entering in the name of the person, product or company or any other key words that you are looking for.
---
How to contact us at Star Warrior:

Well we hope you enjoyed this issue of StarWarrior. Let us know what you think, we'd love to hear from you! Send in your Cosplay photos and a brief bio and you too could feature in StarWarrior!
Thomas Austen


thomasausten@starwarrior.space
News email: news@starwarrior.space
Admin email: johnausten@starwarrior.space