There's some interesting stuff chosen for you in this week's StarWarrior Among the items is a trailer for the Solo spin-off is about to hit; some wag has chosen a Stormtrooper as employee of the month - the only one to shoot and hit a hero! Elon Musk might have to rethink Mars colonisation, while there's a new War of the Worlds stage show, and it seems neither medibots nor rogue AI is not so far from being achieved. Let's hope it's not Terminator that comes true!
StarWarrior is free to sign up, so if you'd like to have this sent to your Inbox each week and haven't yet enrolled as a StarWarrior - do it now!
And if you have any related news you'd like to share, perhaps an upcoming Cosplay event, please let us know. Email: news@starwarrior.space
We really look forward to hearing from you.

Thomas Austen
thomasausten@starwarrior.space
---
This Week's News
Solo: first trailer for Star Wars spin-off finally confirmed

News of a Star Wars spin-off film focusing on Han Solo's early life was first announced a long time ago (though not in a galaxy far away). But now fans will finally be able to see the young rapscallion in action, with the long-awaited first trailer for Solo.
Full Story
---

---
'Star Wars' fans finally found a competent Stormtrooper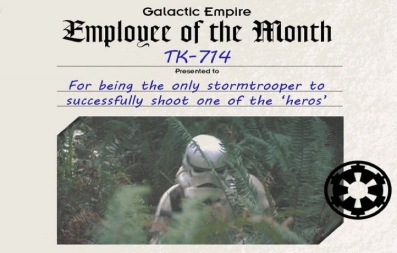 Notoriously poor marksmanship is a hallmark of Imperial Stormtroopers. Despite Obi-Wan saying that these folks are "precise," almost everything we've seen on screen suggests the opposite. In most Star Wars films, specifically the classic trilogy, Stormtroopers have a rough time actually hitting major members of the Rebellion with their blaster bolts. But there is one hero of the Empire hiding in plain sight. Star Wars fans have identified TK-714, the only guy in the Battle of Endor who managed to actually wound someone who was very integral to the Rebellion.
Full Story
---
If Elon Musk is to colonise Mars, he'll need to recruit a crew of genetically-modified humans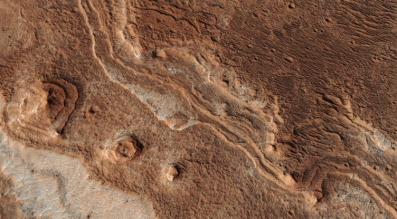 Elon Musk dreams of creating a million-person city on Mars. But first, the SpaceX and Tesla founder is going to need a small group of people with an unusual genetic trait in common; resistance to radiation.
Radiation resistance in humans and animals is something we know little about, although we know it exists. At the moment, resistance tests are used to try and predict how much radiation cancer patients can survive, but one day this could be an important decider of who gets to venture into space.
Full Story
---
New study finds thousands of alien asteroids could bring extraterrestrial life to Earth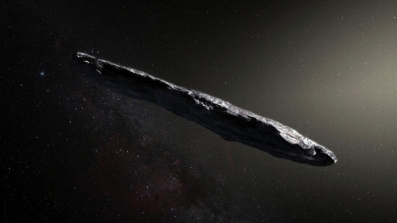 When it comes to the potential that aliens might land on Earth, an invasion often comes to mind. Science fiction also has a place for the accidental infestation that might occur when an alien craft or asteroid crashes, though, and a new paper suggests the likelihood of this happening belongs firmly in the realm of reality.
Authors of this study estimated the capture rate of interstellar objects by means of three-body gravitational interactions to explore the implications of their model or the transfer of life by means of rocky material.
Full Story
---
Altered Carbon may not be the cyberpunk show you're looking for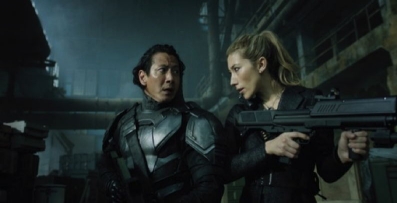 In the world of Altered Carbon, death is cheap. The human mind is digitized in a transferrable chip called a "stack," capable of being moved from body to body as necessary-or, if you've got the cash for it, as desired.
Bodies have become increasingly uncoupled from the consciousnesses that occupy them. Slang now just calls them "sleeves." The future of Altered Carbon, Netflix's new science fiction series, is one the flesh is just another kind of economy.
Full Story
---
Medical milli-robots have potential to make science fiction reality, even if not imminently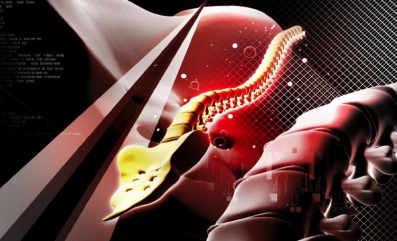 In rare instances, the impressiveness of an innovation or technology needs no imminent application to justify its inherent impressiveness.
That is the case when it comes to millimeter-scale robots, or milli-robots, that have proven capable of using an MRI-provided magnetic field to move through the human body.
Full Story
---
The War of the Worlds review - HG Wells's aliens invade the north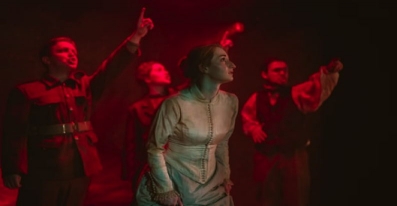 Laura Lindow's adaptation of the sci-fi classic is a thrilling parable of complacency that allows a brilliant cast to shine. H G Wells wrote The War of the Worlds at the height of empire complacency. In the late 19th century industry was booming, technology was dazzling and Britain ruled the waves.
The prosperous villages in the hinterland outside London, where the novel is set, could afford to look inwards with little-Englander smugness. The book's audacity lies in its challenge to a self-satisfied nation.
Full Story
---
Star Wars' JJ Abrams has a mysterious new TV show in the works at HBO
The Star Wars: Episode IX filmmaker has struck a deal with HBO for a project currently called Demimonde, described by the US premium channel only as an "epic and intimate sci-fi fantasy drama". Demimonde is particularly interesting because Abrams actually wrote the pilot script.
While he's produced recent TV hits like Person of Interest, Westworld, 11.22.63 and the upcoming Stephen King series Castle Rock, he hasn't actually written a pilot since Fringe.
Full Story
---
The possibility of A.I. going rogue is more than just science fiction
The thought of artificial intelligence causing destructive harm may seem impossible outside of movies like The Terminator, but it is more plausible than many people think. Despite these future risks, ASU is failing at its obligation to teach programming ethics. Currently, ASU's computer ethics class is not a graduation requirement for computer science majors, allowing thousands of newly minted computer scientists to enter the industry without knowledge of potential consequences.
Full Story
---
Researchers call on science fiction to understand extremist psychology

Deakin University researchers have used science fiction to understand terrorist propaganda techniques in an innovative study. Dr Matteo Vergani, postdoctoral researcher at the Alfred Deakin Institute for Citizenship and Globalisation, and Dr Ana-Maria Bliuc, senior lecturer at Western Sydney University, have used an innovative research strategy to gain new insights about the psychology behind the mobilising propaganda of the "new terrorism".
Full Story
---
Star Warrior Archive Search
We keep an extensive archive of news stories and product information that have featured in past issues of Star Warrior. If you would like to run a search of the Star Warrior web site using the search tool below please just go ahead by entering in the name of the person, product or company or any other key words that you are looking for.
---
How to contact us at Star Warrior:

Well we hope you enjoyed this issue of StarWarrior. Let us know what you think, we'd love to hear from you! Send in your Cosplay photos and a brief bio and you too could feature in StarWarrior!
Thomas Austen


thomasausten@starwarrior.space
News email: news@starwarrior.space
Admin email: johnausten@starwarrior.space