Welcome again to another edition of our exciting weekly newsletter StarWarrior.space.
The interesting thing about compiling StarWarrior is finding out about things other than just Star Wars. Sci-Fi is a rich source of new ideas, not just for technology, as our selected pieces below in This Week's News will show you.
Had a great time in Utrecht last weekend - if we didn't see you this time, maybe next time.
Otherwise known as an e-zine, StarWarrior is bursting with chosen stories all about not only the Star Wars franchise, but also everything sci-fi.
We do this so that you don't have to.
If you haven't enrolled as a StarWarrior yet - do it now!
We'll send an enrolment Certificate to your email address for you to print off and frame if you like. In later issues we'll tell you how you can advance in rank, and also... when we will have StarWarrior T-shirts available!
If you have any related news you'd like to share, perhaps an upcoming Cosplay event, please let us know. Email: news@starwarrior.space
We really look forward to hearing from you.

Thomas Austen
thomasausten@starwarrior.space
---
This Week's News
Disney reveals plan for new Star Wars trilogy and live-action TV series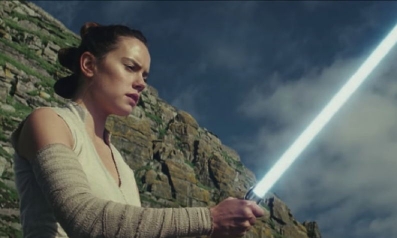 Disney has announced plans for a new Star Wars trilogy and TV series in a company call to discuss annual earnings. The company's CEO, Bob Iger, revealed that the writer-director Rian Johnson will tackle the new films, which will feature completely new characters in "a corner of the galaxy that Star Wars lore has never before explored".Johnson has already directed this December's next instalment, Star Wars: The Last Jedi. His previous credits include Brick and Looper.
Full Story
---
Lucasfilms announces new Star Wars trilogy

Lucasfilm has announced that the Star Wars: The Last Jedi director, Rian Johnson, will create a brand-new Star Wars triology. According to the announcement on the Star Wars website, Johnson will be writing and directing the first movie in the trilogy, with longtime collaborator Ram Bergman producing.
Full Story
---
What Star Wars history may tell us about Rian Johnson's new trilogy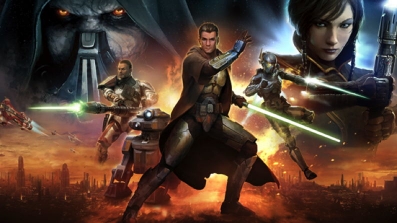 Yesterday, the news dropped that Rian Johnson's time in the Star Warsuniverse would not end with The Last Jedi. Instead, Disney CEO Bob Iger announced that Johnson would be working on a brand new trilogy of movies, separate from the main Saga films, that would "introduce new characters from a corner of the galaxy that Star Wars lore has never before explored."
Full Story
---
US fighter jets firing lasers is no longer science fiction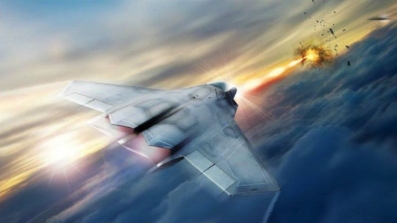 The future of the US Air Force is looking more and more like Star Wars. The United States Air Force Research Lab is investing heavily in the future of this country's defense systems, and that future will apparently involve an increase in airborne laser weaponry.
Full Story
---
The military history behind the Star Wars costumes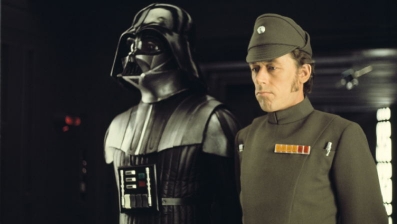 The costume designer for Star Wars, John Mollo, died recently, at the age of 86. Even though he didn't have any previous costume design experience, he was hired by director George Lucas to design the costumes for the 1977 Star Wars film because of expertise in military history.
Full Story
---
How inventions once depicted in science fiction can help students think about the possibilities of technology in the future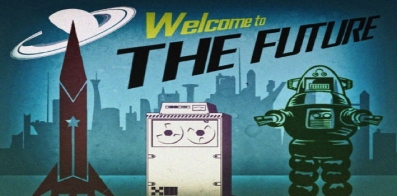 After numerous blogs on the subject of D&T in the classroom, I would like to think I have earned the opportunity to indulge in a mix of two loves of mine: technology and film. So today's blog is simply the result of a bit of daydreaming while watching a film about a killer drone.
As an avid follower of technology and gadgets, I began to wonder just how many inventions, once simply science fiction (or fantasy), have actually become a reality in the 21st Century. Also, how many were prophetic - think Blade Runner's dystopian future cityscapes that look just like contemporary downtown Tokyo - and how many simply planted the creative seed needed to nurture an idea until technology caught up.
Full Story
---

New basic insights into the workings of a biomolecular mechanism crucial to life: the calcium pumps in our cells: Our cells move energy and matter to the places it is needed. But how do they do this in real time, and seen from the perspective of a single molecule? A Danish research team has successfully uncovered new basic insights into this invisible world, by doing experiments that track how a single molecule of the protein 'engine' known as the calcium pump works.
Full Story
---
Religion in Science Fiction Television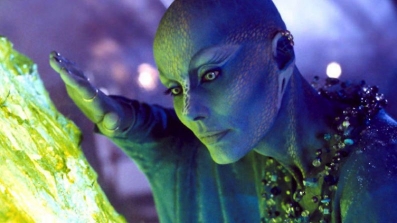 Consider this: you are two thousand years in the future. You live in a different part of the galaxy. You have never seen Earth and it's not even a planet you are sure is still out there. So which religion do you follow?
Full Story
---
The future is going to be weird, but at least Joelle Renstrom is here to explain it to us

by Dylan Love
Writer and academic Joelle Renstrom contemplates the implications of the singularity and suggests that the rise of machines will result in a personal erosion of purpose and deepening sense of human isolation. Renstrom suggests that it's important to consider emergent technological trends from a liberal arts perspective and consider the ways that the machines we create affect our minds.
Full Story
---
The fungus that turns ants into 'zombies' by affecting their muscles and controlling their movements like a puppeteer
The idea of a fungal parasite that infects ants to turn them into zombies by controlling their behaviour may sound like an idea from a science fiction blockbuster. But the terrifying behaviour happens in reality, and a new study has shed light on the gruesome phenomenon.
Full Story
---
Star Warrior Archive Search
We keep an extensive archive of news stories and product information that have featured in past issues of Star Warrior. If you would like to run a search of the Star Warrior web site using the search tool below please just go ahead by entering in the name of the person, product or company or any other key words that you are looking for.
---
How to contact us at Star Warrior:

Well we hope you enjoyed this issue of StarWarrior. Let us know what you think, we'd love to hear from you! Send in your Cosplay photos and a brief bio and you too could feature in StarWarrior!
Thomas Austen


thomasausten@starwarrior.space
News email: news@starwarrior.space
Admin email: johnausten@starwarrior.space