Previous News
Lucasfilms announces new Star Wars trilogy


Lucasfilm has announced that the Star Wars: The Last Jedi director, Rian Johnson, will create a brand-new Star Wars triology. According to the announcement on the Star Wars website, Johnson will be writing and directing the first movie in the trilogy, with longtime collaborator Ram Bergman producing.
Full Story
---
What Star Wars history may tell us about Rian Johnson's new trilogy


Yesterday, the news dropped that Rian Johnson's time in the Star Warsuniverse would not end with The Last Jedi. Instead, Disney CEO Bob Iger announced that Johnson would be working on a brand new trilogy of movies, separate from the main Saga films, that would "introduce new characters from a corner of the galaxy that Star Wars lore has never before explored."
Full Story
---
US fighter jets firing lasers is no longer science fiction


The future of the US Air Force is looking more and more like Star Wars. The United States Air Force Research Lab is investing heavily in the future of this country's defense systems, and that future will apparently involve an increase in airborne laser weaponry.
Full Story
---
Not long to go now until the next Star Wars episode! Can't wait! In the meantime, welcome to this week's edition of our exciting weekly newsletter StarWarrior.space.
Otherwise known as an e-zine, StarWarrior is bursting with chosen stories all about not only the Star Wars franchise, but also everything sci-fi.
We do this so that you don't have to.
If you haven't enrolled as a StarWarrior yet - do it now!
And if you have any related news you'd like to share, perhaps an upcoming Cosplay event, please let us know. Email: news@starwarrior.space
We really look forward to hearing from you.

Thomas Austen
thomasausten@starwarrior.space
---
This Week's News
Daisy Ridley says she won't play Rey anymore after 'Star Wars: Episode IX'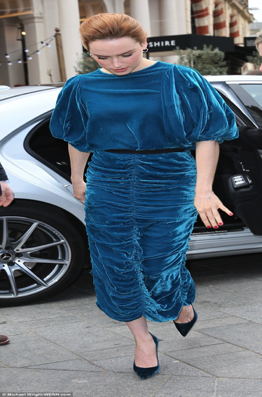 By Dave Trumbore, Collider
Daisy Ridley returns as Rey in Rian Johnson's "Star Wars: The Last Jedi", bringing her feisty, Force-wielding character back in a big way. But "Star Wars" fans better enjoy the on-screen moments with Ridley's Rey while they can, because after the concluding chapter of the current trilogy, she's probably done with the franchise.
Full Story
---
Star Wars: The Last Jedi's Supreme Leader Snoke is not a Sith Lord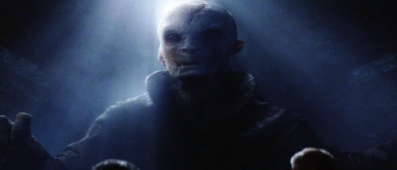 By Bryan Abrams
You'd have been forgiven for assuming that Supreme Leader Snoke, played by Andy Serkis, was a Sith Lord. While we only saw him in holographic form in The Force Awakens, it was made crystal clear he was the man-er, being-in charge.
Full Story
---
Exploring the Skelligs: Irish islands feel the Force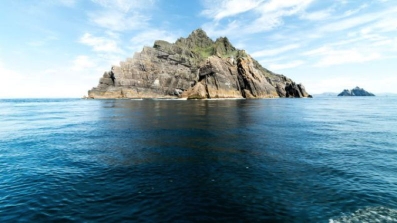 By Wes Little, CNN
Cinematic even before you add the Millennium Falcon. You can see why "Star Wars" producers chose Skellig Michael as a location in a galaxy far, far away.The small rocky island sits about 8 miles off the southwest coast of Ireland. It hosts a UNESCO World Heritage Site, an ancient Christian monastery famous for its architecture consisting of stone "beehive" huts built without mortar.
Full Story
---
Netflix releases trailer for 'Black Museum,' ahead of 'Black Mirror' season four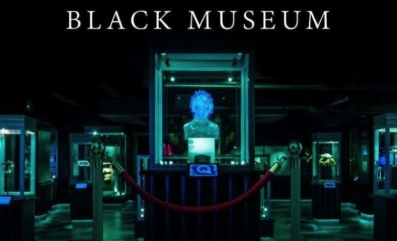 Netflix has released the trailer for 'Black Mirror' season four episode titled 'Black Museum.' The intriguing and dark series that has been likened to a modern day 'Twilight Zone' has fans eagerly waiting for the next installment, even though Netflix has yet to announce the season's official premiere date.
Full Story
---
Is it possible that even those responsible for 'Star Wars: the last Jedi' don't know who Rey's parents are?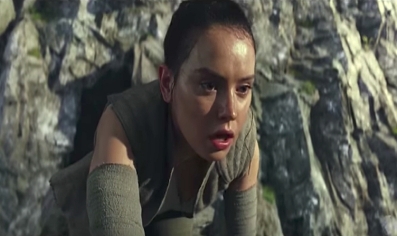 It seems that even the star and director of 'Star Wars: The Last Jedi' don't know the answer to what is possibly the new trilogy's biggest mystery: who are Rey's parents? Filmgoers witnessed a young Rey being abandoned on the desert planet Jakku. Obviously, her folks aren't some random, never-before-seen nobodies.
Full Story
---
Here's what Nissan's head Star Wars geek told us about all the Star Wars stuff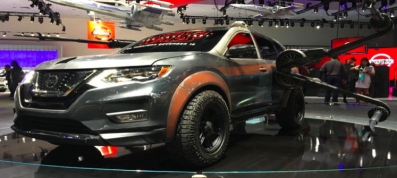 Even though I'm a fan of Star Wars (well, I'm really more a fan of clunky little droids and related droid culture, and Star Wars is just the delivery vehicle) I find Nissan's aggressive Star Wars marketing tie-ins a bit baffling. I'm not the only one who's confused, so I decided to seek out the source of it all, and talk to the man behind the Nissan-Galaxy Long Long Ago/Far Far Away partnership.
Full Story
---
Scholar tipped to lead HKU made his name turning science fiction into reality with 'invisibility cloak'

Mainland-born US national based at Berkeley prides himself on close relationships with students. The mainland-born scholar, tipped to become the next leader of Hong Kong's oldest university, is also described as contributing significantly to China's science and technology scene, despite being an American citizen.
Full Story
---
Living in yesterday's science fiction: Artificial intelligence in agriculture

In today's rapidly evolving technology landscape, one increasingly common theme continues to be Artificial Intelligence (AI) and its role in our society. AI is changing everything from the way we shop with products like Amazon's Echo using voice commands to initiate the purchase of products while other AI devices like Nest keep our homes safe and comfortable. These devices represent a new type of "smart" technology that utilizes AI or machine learning. Machine learning distills large amounts of input data into algorithms based on patterns.
Full Story
---
Explore the Fantastical with Speculative Fiction

Abracadabra.
"Beam me up, Scotty."
"I'm sorry, David, I'm afraid I can't do that."
"Expecto Patronum!"
Even if you haven't read and watched the books, TV shows or movies those made-up phrases come from, you've likely heard of most of them. That, in part, illustrates the degree to which science fiction, fantasy and other fantastical genres have become a part of our culture. There are so many twists to these make-believe worlds - horror, post-apocalypse, alternate history and many more - that even defining the genre dubbed speculative fiction can take some work.
What is Speculative Fiction?
Full Story
---
State-run algorithms should stay in the realm of science fiction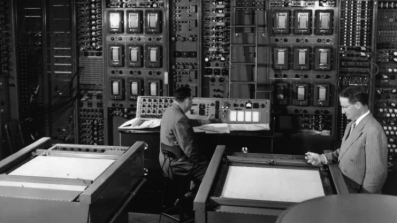 Market forces are more powerful than any computer.
The control room is hexagonal, containing a circle of white, fibreglass swivel-chairs with red-brown cushions and inbuilt push-button panels.
Full Story
---
Star Warrior Archive Search
We keep an extensive archive of news stories and product information that have featured in past issues of Star Warrior. If you would like to run a search of the Star Warrior web site using the search tool below please just go ahead by entering in the name of the person, product or company or any other key words that you are looking for.
---
How to contact us at Star Warrior:

Well we hope you enjoyed this issue of StarWarrior. Let us know what you think, we'd love to hear from you! Send in your Cosplay photos and a brief bio and you too could feature in StarWarrior!
Thomas Austen


thomasausten@starwarrior.space
News email: news@starwarrior.space
Admin email: johnausten@starwarrior.space