Well the Premiere has been held, and soon we'll be in cinema seats ourselves watching the latest instalment of the Star Wars saga. Welcome to this week's edition of our exciting weekly newsletter StarWarrior.space.
Otherwise known as an e-zine, StarWarrior is bursting with chosen stories all about not only the Star Wars franchise, but also everything sci-fi.
We do this so that you don't have to.
If you haven't enrolled as a StarWarrior yet - do it now!
And if you have any related news you'd like to share, perhaps an upcoming Cosplay event, please let us know. Email: news@starwarrior.space
We really look forward to hearing from you.

Thomas Austen
thomasausten@starwarrior.space
---
This Week's News
'Jaw-dropping, gripping, unpredictable, insane': Twitter reacts to Star Wars: The Last Jedi as it's billed 'best movie since Empire'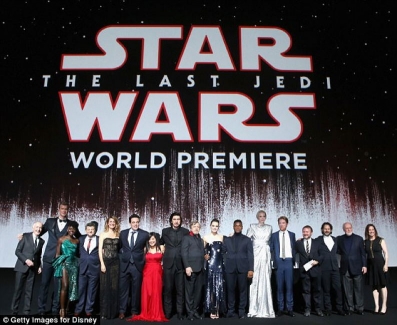 The Force is strong with this one.
The first reviews are in for Star Wars: The Last Jedi - and everybody is blown away. The world premiere of the eighth chapter in the Skywalker saga, directed by Rian Johnson, took place in Hollywood on Saturday night.
Full Story
---

---
Not all of Kylo Ren's secrets will be revealed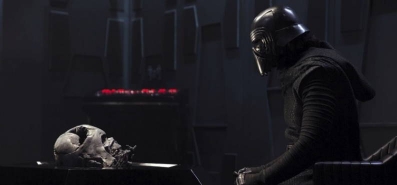 By Nick Cavicchio
Of the new characters introduced to the 'Star Wars' mythos in 'The Force Awakens', Kylo Ren has proven thus far proven to be one of the more compelling. Despite some controversies relating to his characterization to date (many fan parodies have cast Ren as, effectively, an emo kid with a lightsaber), his backstory is rich with unanswered questions, and thus, with storytelling potential.
With both Ren and Luke Skywalker expected to feature heavily in 'The Last Jedi', it stands to reason that the complicated and tragic history between the two men will be addressed in some form or fashion. But while that may be the case, Adam Driver has suggested to Screen Rant that a good deal of his character's backstory will remain shrouded in mystery, at least for the time being:
Full Story
---
'Star Wars' box office: 'Last Jedi' has a key advantage over 'Force Awakens'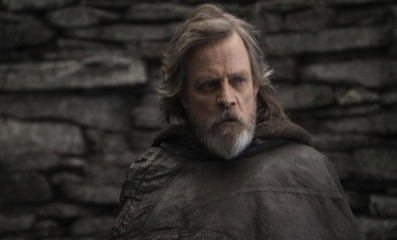 Well, this is interesting. Morning Consult, a privately-held technology and media company specializing in online survey and market research, just dropped a bunch of poll results around the Star Wars movies. You can read the results on their actual page, but I wanted to point out one very interesting nugget. To the extent that the 2,200 adults polled in the survey represent a national consensus, Princess Leia is the most popular character, followed by Luke Skywalker, Chewbacca, Yoda, RD-D2 and only then Han Solo.
Yes, there is a clear preference for the original trilogy and original trilogy characters, to the point where John Boyega's Finn is the highest rated Force Awakens/Rogue One character at 13th place, while Daisy Ridley's Rey is less popular than Boba Fett. But let's look at those top
Full Story
---
14 things we learned about 'Star Wars: The Last Jedi'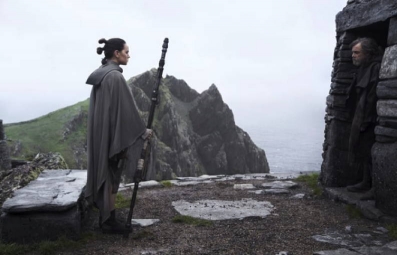 The cast and creators of Star Wars: The Last Jedi had a whole lot to say in our new cover story - from writer/director Rian Johnson's revelation that he considered making Luke Skywalker blind to Adam Driver's confession of total emo ignorance to Daisy Ridley's declaration that she was done with the saga after the next movie (she's since attempted to walk that one back). But our in-depth interviews for the article yielded even more revelations that didn't quite fit. Here's what we learned.
1. J.J. Abrams couldn't resist returning for Episode IX, out in 2019. "I had no intention to return," says Abrams, who directed 2015's The Force Awakens. "But when the opportunity presented itself to finish a story that we had begun with these new characters, to tell the last chapter of their story, it fel
Full Story
---
Knights of the Old Republic won't be Rian Johnson's new Star Wars Trilogy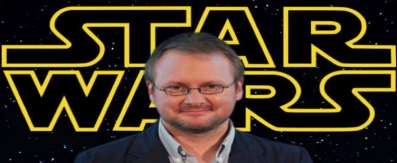 While Johnson himself is a huge fan of the two Knights of the Old Republic games and understands that fans of the series would love to see it adapted for the big screen, the director recently told Mashable he doesn't believe their story would really be compelling enough to warrant a trilogy. Like many filmmakers presented with the chance to grab ahold of a franchise like Star Wars, Johnson's far more interested in doing his own thing.
Full Story
---
Millennial moviegoers most excited for 'Star Wars,' 'Jumanji'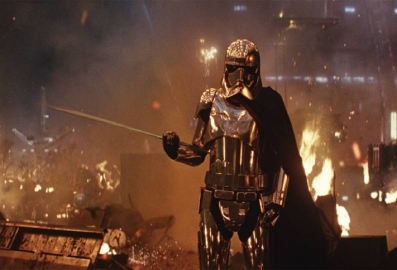 The movie business has long been worried that it suffers from an aging customer base, with younger viewers abandoning multiplexes for the pleasures and convenience of Netflix or video games.
A new study by Fandango, an online ticketer that admittedly does have a dog in this fight, indicates that so-called millennials, customers between the ages of 18 to 34, are planning to turn out in force at cinemas this holiday season. They'll be lured there by new amenities such as recliners, as well as a series of yuletide blockbuster hopefuls that include "Star Wars: The Last Jedi" and "Jumanji: Welcome to the Jungle."
Full Story
---
This free science fiction anthology is all about the future of space exploration
There's been a growing movement within the science fiction community to imagine the future as something other than a dreary dystopia. That's what Arizona State University is doing with a new digital anthology called Visions, Ventures, Escape Velocities: A Collection of Space Futures.
Full Story
---
When 'Star Wars' came to California: Documents reveal history behind original film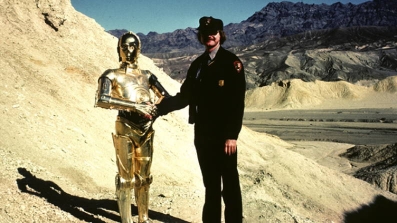 Director George Lucas filmed much of the 1977 blockbuster "Star Wars" in North Africa and the U.K., but to get one of the key shots in the film, the production turned to Death Valley National Park in California.
The reason? Lucas needed an elephant.
Full Story
---
Pulp science-fiction? How Quentin Tarantino could save Star Trek
If you were to draw up a shortlist of likely directors for the next Star Trek movie, auteurish cinephile, renowned grump and all-round cuss-enthusiast Quentin Tarantino would probably not be on it. And yet we may be plotting a course towards exactly that. QT has pitched a Trek idea to producer JJ Abrams, who is so impressed that he's going to assemble a writers' room to hammer it out. Tarantino could feasibly direct.
Full Story
---
'Frankenstein Dreams': When Sci-fi lumbered into the Victorian Era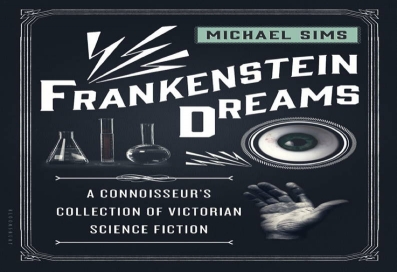 Victorian Science Fiction with a quote that is probably as true now as it was in 1818: "Nothing is so painful to the human mind as a great and sudden change."
Full Story
---
Star Wars lightsabre lamps will help you get hyped for 'The Last Jedi'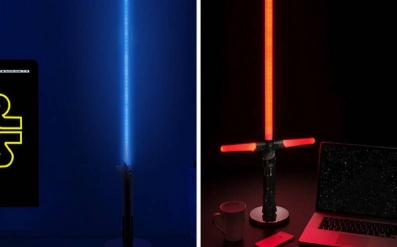 With all the new Star Wars swag you've been adding to your collection in time for The Last Jedi, you'll definitely want to add a little mood lighting to your room with these desktop lightsaber lamps for 56% off.
Full Story
---
Star Warrior Archive Search
We keep an extensive archive of news stories and product information that have featured in past issues of Star Warrior. If you would like to run a search of the Star Warrior web site using the search tool below please just go ahead by entering in the name of the person, product or company or any other key words that you are looking for.
---
How to contact us at Star Warrior:

Well we hope you enjoyed this issue of StarWarrior. Let us know what you think, we'd love to hear from you! Send in your Cosplay photos and a brief bio and you too could feature in StarWarrior!
Thomas Austen


thomasausten@starwarrior.space
News email: news@starwarrior.space
Admin email: johnausten@starwarrior.space