As our regular broadcast falls during the Christmas holidays we're publishing this week's edition of our exciting newsletter StarWarrior.space a little earlier than usual. We'll be back again January - Merry Christmas everyone!
StarWarrior is bursting with chosen stories all about not only the Star Wars franchise, but also everything sci-fi.
We do this so that you don't have to.
It's free to sign up, so if you haven't enrolled as a StarWarrior yet - do it now!
And if you have any related news you'd like to share, perhaps an upcoming Cosplay event, please let us know. Email: news@starwarrior.space
We really look forward to hearing from you.

Thomas Austen
thomasausten@starwarrior.space
---
This Week's News
'Star Wars: The Last Jedi' & 'Jumanji: Welcome to the Jungle' set to dominate Christmas Weekend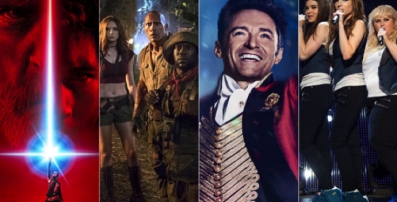 For the first time since 2006, Christmas Day will land on a Monday this year. As such, this weekend's forecast below represents how films are tracking for the four-day weekend.
Full Story
---

---
Mark Hamill force chokes 'Star Wars: The Force Awakens' by saying the prequels weren't "trying to do the same" thing "over again"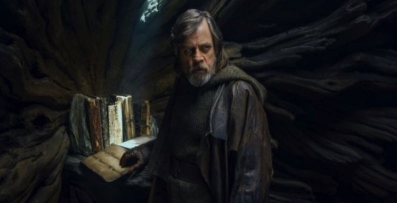 As Luke Skywalker, if anyone has a right to say things about the 'Star Wars' franchise, it is Mark Hamill. He's recently made some remarks that might stir up fans by calling the prequel trilogy as being more creative than 'Star Wars: The Force Awakens. ' Before anyone who couldn't stand those Jar Jar Binks infested movies stands up in uproar, you should hear his reasoning why before throwing your opinion down. I mean, he could just wave his hand and tell you that these aren't the movies that you are looking for. We should at least hear Hamill out first.
This took place in a recent interview with the actor where he was talking about the franchise and shared his thoughts on 'Phantom Menace', 'Attack of the Clones', and 'Revenge of the Sith'.
Full Story
---
Star Wars: The Last Jedi - This is the real reason why there are porgs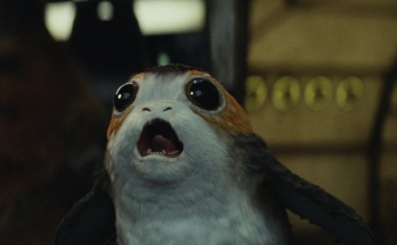 The inspiration for the squeaking, wide-eyed little creatures on Luke Skywalker's solitary island in the latest Stars Wars film have been revealed as puffins.
The team doing the Last Jedi special effects said it was easier to turn the seabirds native to Skellig Michael, off the south-west coast of Ireland, into a new "indigenous species" rather than digitally remove them.
Full Story
---
Science fiction when the future is now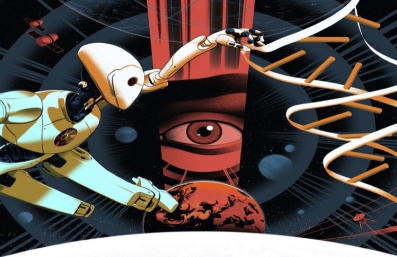 Six authors parse the implications of our unhinged era for their craft.
AlphaGo, fake news, cyberwar: 2017 has felt science-fictional in the here and now. Space settlement and sea-steading seem just around the bend; so, at times, do nuclear war and pandemic. With technological change cranked up to warp speed and day-to-day life smacking of dystopia, where does science fiction go? Has mainstream fiction taken up the baton?
Full Story
---
The 5 best sci-fi movies of 2017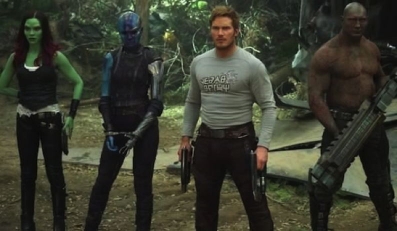 By Dirk Libbey
Science fiction is always a popular genre at the movies as it brings worlds and creatures that we can otherwise only imagine to life. It's about living in the future or traveling through space. It shows us technology that may never exist. At it's best, it uses this distance from reality to show us something truly real. It's the perfect genre for those that use the cinema as a place to escape reality, while still thinking critically about the world around us.
Some of the best movies of the year were science fiction films, so this list isn't just the best of the genre, but also some of the best films you could have seen this year. Here are the best sci-fi films of 2017.
Full Story
---
The difference between science fiction and fantasy: what every screenwriter needs to know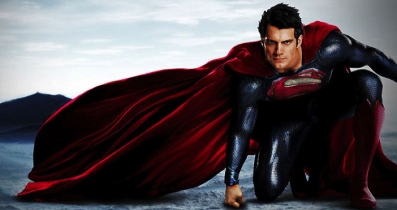 By: Script Magazine
We all know him: Kal-El, the last son of Krypton. He's faster than a speeding bullet, more powerful than a locomotive and is able to leap tall buildings in a single bound. Known as "the man of steel," Superman emulates truth, justice and the American way. Most of us love, or at least like him. Given the choice of superpowers to pick from, I imagine most of us would choose his. But to the writer, and more specifically, the screenwriter, what is Superman?
Full Story
---
Michelle Williams' 'Venom' role has been confirmed

Michelle Williams was announced as having joined the cast of Sony's 'Venom' back in September, but because the film was so early into development, it wasn't specified which character she would play, although there were rumors that she would play Eddie Brock's (Tom Hardy) ex-wife Anne Weying. Now it can be confirmed that this is indeed Williams' role.
Ruben Fleischer ('Gangster Squad', 'Zombieland') is directing the film, which also stars Riz Ahmed and Jenny Slate, with Woody Harrelson's name recently attached, although unconfirmed. The story will draw from the comic book stories 'Lethal Protector'and 'Planet of the Symbiotes'. Spider-Man (Tom Holland) will not appear. Beyond that, not much else is known.
Full Story
---
From Mcquarrie to Chiang: highlights from 40 years of Lucasfilms Star Wars holiday cards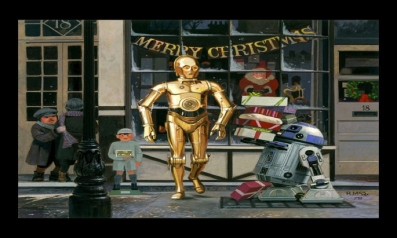 In December 1977, after Star Wars had spent six months taking audiences to a brand-new galaxy far, far away, Lucasfilm began a holiday tradition of sending cards to friends and corporate partners that still continues today. The very first Lucasfilm holiday card, which was an unassuming, Hollywood-themed greeting card, was probably sent to a few hundred recipients in 1977 and then subsequently relegated to the backs of file cabinet drawers - or worse - after the holiday season.
Full Story
---
Ronald D. Moore's new show is boldly going where no sci-fi show has gone before! Apple TV?!

Ronald D. Moore got his start in science fiction with 'Star Trek: The Next Generation' and made his name with 'Star Trek: Deep Space Nine' and the still amazing (despite that ending) 'Battlestar Galactica' and is now breaking new ground with Apple TV!
Full Story
---
Star Warrior Archive Search
We keep an extensive archive of news stories and product information that have featured in past issues of Star Warrior. If you would like to run a search of the Star Warrior web site using the search tool below please just go ahead by entering in the name of the person, product or company or any other key words that you are looking for.
---
How to contact us at Star Warrior:

Well we hope you enjoyed this issue of StarWarrior. Let us know what you think, we'd love to hear from you! Send in your Cosplay photos and a brief bio and you too could feature in StarWarrior!
Thomas Austen


thomasausten@starwarrior.space
News email: news@starwarrior.space
Admin email: johnausten@starwarrior.space