Welcome to the first issue of our exciting newsletter StarWarrior.space.
Otherwise known as an e-zine, StarWarrior is bursting with chosen stories all about not only the Star Wars franchise, but also everything sci-fi.
We do this so that you don't have to.
Hello, my name is Thomas Austen. My dad, Alan, was a Stormtrooper in the original George Lucas film trilogy made in England. Perhaps his most famous scene was when he and another Stormtrooper pushed Han Solo into the block of carbonite, thus imprisoning him.
Imagine how excited and awe-struck I was when I found all this out as a small child!
Now you too can join in the excitement, simply by enrolling as a Star Warrior via the links on this page. In return for joining up, not only do we send out StarWarrior every week so that you don't have to go searching the web for yourself, but we'll also send you a Star Warrior enrolment certificate, and if you're a Cosplayer, perhaps we'll feature you, as we have done Stormtrooper Anni, in this issue. Just email us a brief bio together with a couple of Cosplay pics, and another showing your face (if helmeted) so that we may recognise you if we meet at a convention!
If you have any related news you'd like to share, perhaps an upcoming Cosplay event, please let us know. Email: news@starwarrior.space
We really look forward to hearing from you.

Thomas Austen
thomasausten@starwarrior.space
---
This Week's News
Sith Lord Legacy explored in powerful new Star Wars fan film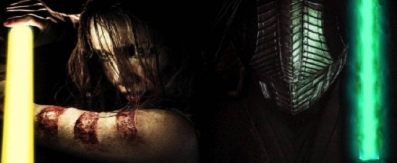 'Dark Legacy' is an unofficial Star Wars short not intended to compete with or discredit any existing or forthcoming material, and is based on the characters created by George Lucas and owned by Disney.
Full Story
---
Valerian and the City of a Thousand Planets: "a visually astonishing marvel"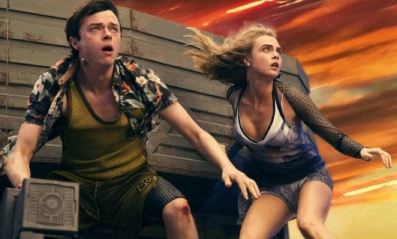 Stunningly beautiful, spectacularly baroque, slightly banal yet totally bonkers, director Luc Besson's latest science-fiction extravaganza is The Fifth Element redux.
Full Story
---
Star Wars 8 The Last Jedi: Is THIS Snoke's connection to Canto Bight?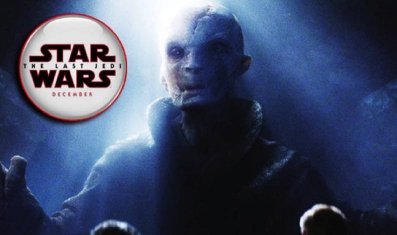 STAR WARS 8 The Last Jedi will reveal more of Snoke, but what is his connection to Canto Bight?
Full Story
---
Featured Cosplay actor: Anni Salge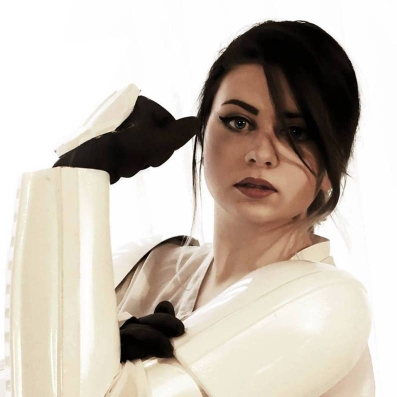 Artist Anni Salge is our featured Cosplay actor this issue. Anni, who created the masthead art for StarWarrior operates under the name Cinteltex and has a growing FaceBook following, not just because she is lovely (as she is!) but also because she is a gifted artist.
more
---
The new characters of Star Wars: The Last Jedi - Who is Admiral Holdo?

With all eyes on the second chapter of the third trilogy, these new characters are set to enhance the journeys of Rey, as played by Daisy Ridley, Oscar Isaac's Poe Dameron and John Boyega's Finn.
Full Story
---
Star Wars 8 The Last Jedi: Will Snoke turn Rey to the Dark Side in front of Kylo Ren?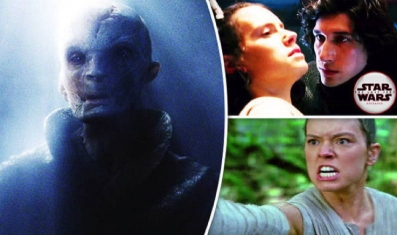 STAR WARS 8 The Last Jedi will see Snoke turn Rey to the Dark Side in front of Kylo Ren, according to an amazing new fan theory.
Full Story
---
War for the Planet of the Apes review - smart simian showdown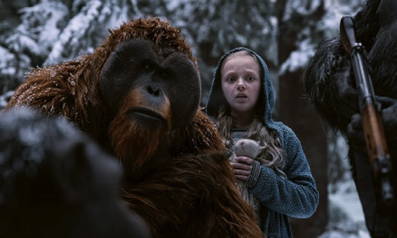 "Humans get sick, apes get smart, humans kill apes." This is how Steve Zahn's Bad Ape summarises the previous Planet of the Apes reboots. In the third of the Apes prequels (and director Matt Reeves's second film in the series), the apes are out for revenge.
Full Story
---
Star Wars: The Last Jedi - five things we learned from the behind-the-scenes video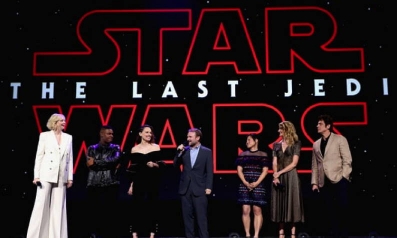 Is Rian Johnson's The Last Jedi the most secretive Star Wars movie of the internet era? With fewer than five months to go until the mid-December release of the highly-anticipated new episode, we've had just a single teaser trailer to feast our hungry eyes on.
Full Story
---
'Doctor Who': the thirteenth Doctor will see you now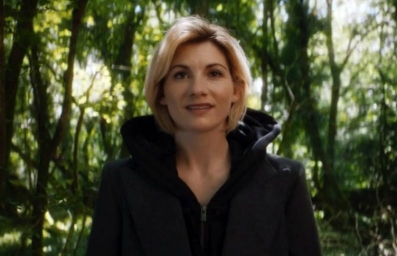 Let's not bury the lead, shall we? In a video released following the completion of the Wimbledon Men's Finals, the BBC has at last introduced the world to the Thirteenth Doctor.
Full Story
---
Star Warrior Archive Search
We keep an extensive archive of news stories and product information that have featured in past issues of Star Warrior. If you would like to run a search of the Star Warrior web site using the search tool below please just go ahead by entering in the name of the person, product or company or any other key words that you are looking for.
---
How to contact us at Star Warrior:

Well we hope you enjoyed this issue of StarWarrior. Let us know what you think, we'd love to hear from you! Send in your Cosplay photos and a brief bio and you too could feature in StarWarrior!
Thomas Austen


thomasausten@starwarrior.space
News email: news@starwarrior.space
Admin email: johnausten@starwarrior.space