---
This Week's News
The Rock is a 'Star Wars' super fan and planted a reference to Han Solo in 'Jumanji'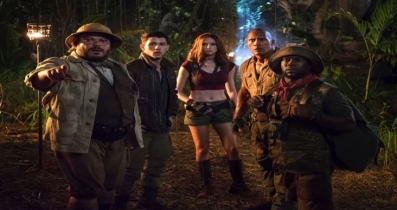 By Olivia Singh, INSIDER
Dwayne "The Rock" Johnson would like everyone to know that he is a massive fan of the "Star Wars" franchise - and he found a way to include a Han Solo reference in "Jumanji: Welcome to the Jungle."
In addition to paying tribute to Robin Williams in the new film, there are plenty of other references and Easter eggs that viewers might have noticed if they payed close attention.
Full Story
---

---
The one change 'Star Wars: the Last Jedi' should have actually made
Weeks later, I'm continuing to think about Star Wars: The Last Jedi, and all the controversy that's surrounded the film, including a split between critics and fans who loved it, and other fans who seem to think it's the worst thing since Anakin's reflections on sand.
I loved it after I saw it, and I still love it now, upon further reflection. I think it destroys tropes and shatters nostalgia in a way that makes me excited about the potential of Star Wars again. I love Rian Johnson for being brave enough to do that, and the fact that Disney let him.
Full Story
---
Throwback Review: 'The Angry Red Planet' (1959)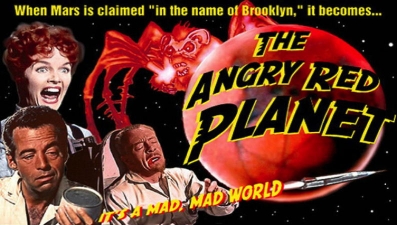 We Earthlings have always been fascinated by Mars. It's the name, I think; when you name a bright red planet after the God of War, you've set that planet up to have a bad reputation. We've always imagined that if there aliens on Mars, they're probably a pretty hostile lot.
Generations of children grew up fearing an attack from that planet, Martians pouring forth from their flying saucers and obliterating us all with their ray guns.
Full Story
---
Pop culture predicts the future of Tech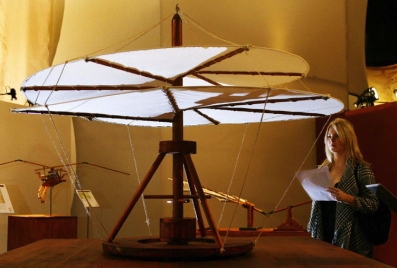 Artists deal in both the possible and impossible. Many, especially science fiction writers, play somewhere in the middle. They write about technologies that don't yet exist. Or they assume the possibilities of technologies far ahead of their time.
Full Story
---

Star Wars' Dr Evazan who also appeared in The Elephant Man, dead at 87
Who was Alfie Curtis?
Full Story
---
How the eleventh season of 'The X-Files' will differ from the tenth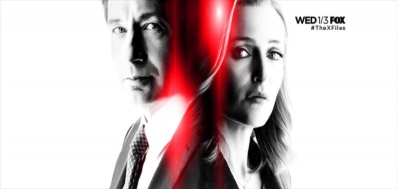 We ended the 10th season of 'The X-Files' with a cliffhanger which has had fans on the edge of their seats and that doesn't even scratch the surface of what was revealed in the revival. What happens next though won't be quite the "running start" which we had just seen as they were able to address much of what had happened in the lost 13 years while still giving us plenty to ask about. Outside of the obvious ten episodes as compared to six giving us four more hours of fun with our favorite Agents, there will be a couple of other things up in the air as well.
Full Story
---
Netflix's The Toys That Made Us explains how Star Wars changed toys forever

If you've run out of holiday classics to snuggle up with during holiday vacation, allow me to recommend The Toys That Made Us, a new documentary series on Netflix. Don't let the first episode's opening scene of a low-budget historical recreation put you off. This is a serious documentary about iconic American toy lines, including Star Wars, Barbie, He-Man and G.I. Joe, and it is absolutely worth your time.
Full Story
---
Here's how Rian Johnson deals with fans who didn't enjoy 'Star Wars: The Last Jedi'
Fan reaction is something that casts and crews of film have to see very easily these days thanks to social media and the Internet in general, so with how divisive 'Star Wars: The Last Jedi' has been you need to wonder how those involved feel about it. Most of the actors haven't shared any details quite yet but director Rian Johnson wasn't just involved in the creation of the latest installment but was a fan of the franchise so weighed in on this. In a recent interview he explains his thoughts on fans who didn't like what was released and while he understands why not everyone would agree with his choices gives a thought out reason why it's okay that they disagree:
"Having been a "Star Wars" fan my whole life, and having spent most of my life on the other side of the curb and in that fandom,
Full Story
---
The best recent science fiction - reviews roundup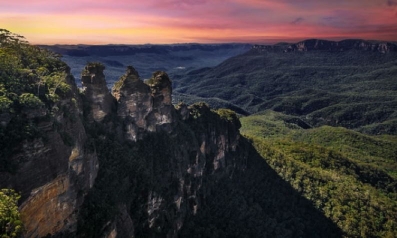 Naomi Booth's Sealed (Dead Ink, £15.99) fuses near-future eco-catastrophe with psychological horror to produce an accomplished, slow-burning meditation on motherhood, pregnancy and love. Reeling with grief after the loss of her mother, and horrified at the onset of a worldwide epidemic, pregnant Alice flees Sydney for the safety of a remote Blue Mountains settlement with her childhood sweetheart Pete.
Far from finding a refuge from her nightmares, however, Alice discovers that the epidemic has followed her. "Cutis" afflicts victims with outgrowths of skin covering all external orifices: is it humanity's way of protecting itself, Alice wonders, from the deadly poisons polluting the planet? Booth strikes a fine balance between portraying her as a paranoid obsessive and as a concerned m
Full Story
---
Ridley Scott says he's 'Too Dangerous' to direct a 'Star Wars' movie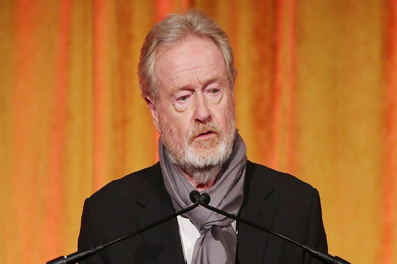 By Kirsten Chuba
All the Money in the World" director Ridley Scott got candid about his thoughts on "Blade Runner 2049" and "Star Wars" in a recent Vulture interview.
When asked if he was ever offered to helm a movie in the "Star Wars" franchise, the director said he was "too dangerous" to ever be allowed, and Disney would never hire him because he knows what he's doing.
Full Story
---
Watch a 19-Year-Old Carrie Fisher's first audition for Star Wars

It's been a year since Carrie Fisher's untimely death at just 60 years old, but the actress has hardly been forgotten-and not just by her daughter Billie Lourd, who's been making tributes to her late mom both on the red carpet and on Instagram recently.
Full Story
---
Star Warrior Archive Search
We keep an extensive archive of news stories and product information that have featured in past issues of Star Warrior. If you would like to run a search of the Star Warrior web site using the search tool below please just go ahead by entering in the name of the person, product or company or any other key words that you are looking for.
---
How to contact us at Star Warrior:

Well we hope you enjoyed this issue of StarWarrior. Let us know what you think, we'd love to hear from you! Send in your Cosplay photos and a brief bio and you too could feature in StarWarrior!
Thomas Austen


thomasausten@starwarrior.space
News email: news@starwarrior.space
Admin email: johnausten@starwarrior.space