Welcome again to our exciting weekly newsletter StarWarrior.space.
Otherwise known as an e-zine, StarWarrior is bursting with chosen stories all about not only the Star Wars franchise, but also everything sci-fi.
We do this so that you don't have to.
If you haven't enrolled as a StarWarrior yet - do it now!
We'll send an enrolment Certificate to your email address for you to print off and frame if you like. In later issues we'll tell you how you can advance in rank, and also... when we will have StarWarrior T-shirts available!
If you have any related news you'd like to share, perhaps an upcoming Cosplay event, please let us know. Email: news@starwarrior.space
We really look forward to hearing from you.

Thomas Austen
thomasausten@starwarrior.space
---
This Week's News
Daily Podcast: will Disney ever remake Star Wars?
Posted on Thursday, September 21st, 2017 by Peter Sciretta
On the September 21, 2017 episode of /Film Daily, Peter Sciretta is joined by Ben Pearson to talk about the latest news, including who might direct the live-action Akira movie; Matthew Vaughn's original plan for a young Wolverine movie, and hopes for Kingsman sequels and spin-off films, a fifth Game of Thrones prequel TV show.
Full Story
---
Star Wars 8 The Last Jedi SHOCK: does THIS prove Snoke will meet with Emperor Palpatine?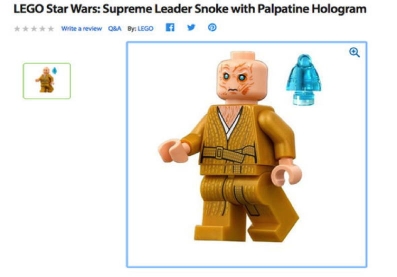 He may have been killed by Darth Vader at the end of Return of the Jedi, but it looks like The Emperor will return for Star Wars: The Last Jedi in some form. In his new YouTube video, Star Wars theorist Mike Zeroh said:
Full Story
---
Box Office: Star Wars, Justice League and It can save 2017 after a poor summer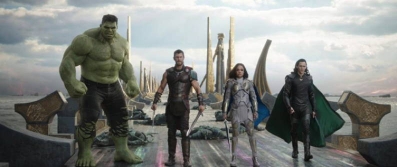 Thanks to the blow-out success of It and the likely solid figures posted by the likes of Kingsman: The Golden Circle, The LEGO Ninjago Movie and American Made, 2017 is probably going to post a record September season in terms of unadjusted domestic grosses. And if that happens, it will be the third month this year, out of nine thus far, where said overall domestic grosses set a record in 2017.
Full Story
---
Tech leaders share how Star Trek inspired them to pursue a career in technology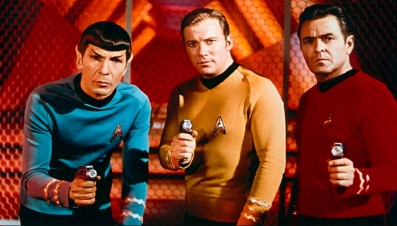 Star Trek. The mere name spawns a vast array of imagery, as the vivid scenes from the various Star Trek series and movies have been a staple in the lives of legions of children for decades. Plenty of adults were fans from the beginning, but the mystical allure of aliens and starships and faraway worlds also appealed to kids as they dreamt about what was possible.
Full Story
---
Leading toy retailer, Argos, has celebrated the launch of its latest Star Wars toy range by sending the iconic BB8 into space, to a galaxy far, far away....

Gliding 37,260m above Earth, BB8 was launched into the stratosphere to return top secret Imperial data to the Resistance, helping the good in their continuing fight against evil. It was in 2015 that BB8 was captured by The First Order, before escaping the evil clutches of Admiral Hex and returning to Earth, having stolen secret enemy data.
So ahead of the upcoming release of Star Wars(tm): The Last Jedi on 15 December 2017, Argos sent BB8 on a secret mission, back to the galaxy to return this secret enemy data, to help the Resistance in their upcoming fights with evil forces.
Full Story
---
You've never seen a science fiction exhibit like Ian Cheng's 'Emissaries'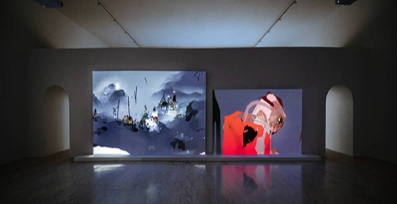 The science fiction writer Philip K. Dick, whose seminal work, Do Androids Dream of Electric Sheep? was a primary basis of the 1980s cult classic Blade Runner, once said: "each of us assumes everyone else knows what he is doing. They all assume we know what we are doing. We don't."
Full Story
---

Remembering Jerry Pournelle, the science fiction author who helped shape technological reality. Writing, Jerry Pournelle liked to say, "is hard work." Not exactly an original observation, but Pournelle, who died on September 8 at the age of 84, strove to make his writerly life a little easier: He was apparently the first person to publish a work of fiction that had been written wholly using a computer.
Full Story
---
World leader wears Star Wars-themed socks at a Bloomberg Global Business Forum meeting

A world leader was spotted wearing Star Wars-themed socks at the United Nations General Assembly and the internet has obviously lost its mind.
When you are a world leader attending a Bloomberg Global Business Forum meeting, what socks do you choose?
Full Story
---
Hubble spots something very, very strange hurtling through our solar system

The Hubble space telescope has unravelled the mystery of a strange asteroid which had also been classified as a comet - and which had puzzled astronomers.
more
---
Scientists grew a lamb in an artificial womb, & it could save human babies one day

When the world was introduced to the idea of artificial wombs in Aldous Huxley's Brave New World in 1932, his notions for growing human babies in glass containers was quite the pinnacle of science fiction.
Full Story
---
Star Warrior Archive Search
We keep an extensive archive of news stories and product information that have featured in past issues of Star Warrior. If you would like to run a search of the Star Warrior web site using the search tool below please just go ahead by entering in the name of the person, product or company or any other key words that you are looking for.
---
How to contact us at Star Warrior:

Well we hope you enjoyed this issue of StarWarrior. Let us know what you think, we'd love to hear from you! Send in your Cosplay photos and a brief bio and you too could feature in StarWarrior!
Thomas Austen


thomasausten@starwarrior.space
News email: news@starwarrior.space
Admin email: johnausten@starwarrior.space