Welcome again to another edition of our exciting weekly newsletter StarWarrior.space.
This coming weekend if you are anywhere near Utrecht, Netherlands, and you fancy meeting up with some Star Wars actors and artists, why not come along to the charity autograph eventbeing held there on Saturday? My dad, Alan Austen, one of the original Storm Troopers will be there, as will some of his colleagues from back in the day. More details below in This Week's News.
Otherwise known as an e-zine, StarWarrior is bursting with chosen stories all about not only the Star Wars franchise, but also everything sci-fi.
We do this so that you don't have to.
If you haven't enrolled as a StarWarrior yet - do it now!
We'll send an enrolment Certificate to your email address for you to print off and frame if you like. In later issues we'll tell you how you can advance in rank, and also... when we will have StarWarrior T-shirts available!
If you have any related news you'd like to share, perhaps an upcoming Cosplay event, please let us know. Email: news@starwarrior.space
We really look forward to hearing from you.

Thomas Austen
thomasausten@starwarrior.space
---
This Week's News
Star Wars: The Last Jedi - Luke Skywalker returns to the Millennium Falcon in the new trailer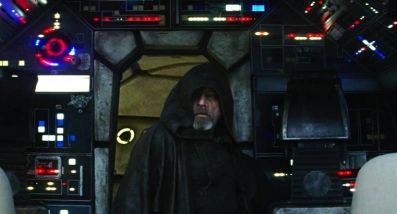 What's especially cool about this Star Wars trailer is the fact that we get to see Luke return "home," so to speak, as he steps aboard the Millennium Falcon for the first time in decades. We also get a sense of more of the growing conflict within Rey (Daisy Ridley) as she is being trained in the ways of the Force by Luke; and then, of course, there's the growing threat of Adam Driver's Kylo Ren.
And while we're waiting for "The Last Jedi", Lucasfilm's Kathleen Kennedy recently revealed that plans are being mapped out for the next decade or so of stories set a long time ago, in a galaxy far, far away, saying this during a recent promotional interview:
Full Story
---
Mark Hamill - 'Harrison Ford is REAL reason I returned for new trilogy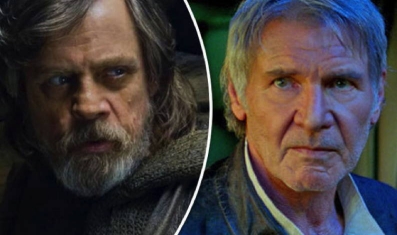 By George Simpson
Star Wars legend Mark Hamill has revealed he returned for The Force Awakens and The Last Jedi because of Harrison Ford. Back in 2012 George Lucas made the surprise move of selling his Star Wars rights to Disney. With news of a third Star Wars trilogy on the horizon, fans were wondering if the original actors would be returning.
Now in a new interview, Hamill - who plays Luke Skywalker - has revealed his early reservations about a comeback. Speaking with The New York Times, he said: "I was just really scared, I thought, why mess with it? The idea of catching lightning in a bottle twice was ridiculously remote."
Full Story
---
Kathleen Kennedy opens up about plans for next decade of Star Wars

By Tom
Star Wars producer Kathleen Kennedy has opened up about the plans for the next 10 years for the franchise. Speaking on the Star Wars YouTube channel, Kennedy spoke about the early plans for the future and the life of new characters like Daisy Ridley's Rey and Oscar Isaac's Poe. She said: "We're sitting down now, we're talking about the next ten years of Star Wars stories and we're looking at narratively where that might go.
Future stories beyond Episode IX, with these new characters, Rey, Poe, Finn, BB-8, but we're also looking at working with people that are interested in coming into the Star Wars world and taking us to places that we haven't been yet, and that's exciting too because it's a vast galaxy far, far away. The possibilities are endless."
Full Story
---
Future Man' makes video games real, then everyone pukes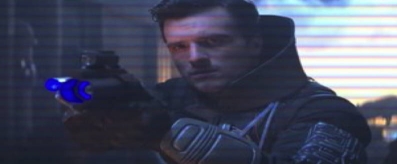 Hulu's upcoming original series seems like a time-traveling sci-fi comedy for gamers, but the laughs are inspired more by gross-out gags than far-out future. More than one hard-core gamer has dreamed that real life could be as action-packed and exhilarating as the title they've spent so much time trying to conquer.
In the upcoming Hulu sci-fi comedy series "Future Man." that dream comes true for Josh Futterman (see what they did with the name there?), played by Josh Hutcherson of "Hunger Games" fame, But the result is more about raunchy humor than epic action sequences or mind-bending science fiction storylines.
Full Story
---
Star Wars 8 OUTRAGE: Cinemas BAN Last Jedi over 'AWFUL' Disney demands - Which cinemas?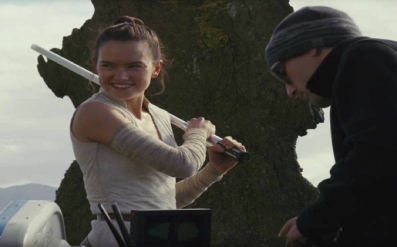 Will some cinemas really refuse to show The Last Jedi? Fans are worried they won't be able to see the next Star Wars movie after some cinemas refuse to agree to "onerous" secret Disney demands. There has been a major disturbance in the Force. Star Wars Episode 8 was cruising towards a massive box office triumph in December but now some cinemas may refuse to screen The Last Jedi at all.
The Wall Street Journal has revealed that Disney is demanding such oppressive contracts with cinema chains that some may be forced to pull the movie from the Christmas schedules, leaving fans disappointed. Share prices fell for major cinema chains in the US after the news and fans online are outraged at what is being seen as an "awful" and "ridiculous" money grab.
What is going on and who will be affected?
Full Story
---
For 'Solo: A Star Wars Story,' quality is more important than profit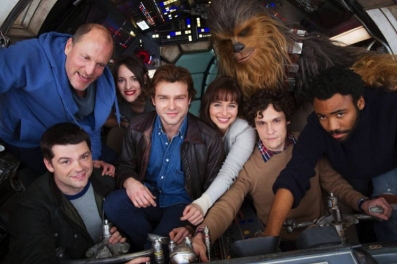 Let's assume for a moment that the rumours reported by SlashFilm (courtesy of The Resistance Broadcast) are 100% true. Let's presume that A) Ron Howard reshot 80% of Solo: A Star Wars Story and that B) the film's budget essentially doubled as a result.
Full Story
---
Charity autograph event Utrecht, Netherlands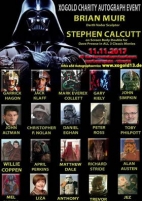 On Saturday 11th November there will be a charity autograph event, in Utrecht, Netherlands.
This xogoldgold Charity SCI -FI WARS Event takes place at the Bigges Vintage Fair in Europe.
more
---
Mickey Rourke is starring in a dystopian movie about figure-skating robots!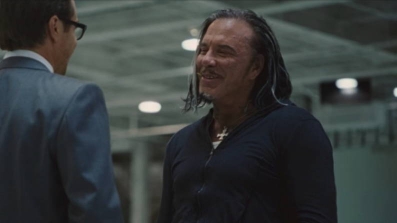 It seems that a recent trend of original science fiction movies (not all of which were successful ones) is set to continue into next year. The Hollywood Reporter brings word of Vestige, a brand new science fiction movie starring Mickey Rourke (The Wrestler, Sin City, Iron Man 2), Analeigh Tipton, and Anne Heche.
Full Story
---
Anthology of science fiction by the Clarion Class of 2012, to benefit the Clarion Foundation

The Clarion Science Fiction and Fantasy Writing Workshop is the oldest workshop in the field, run by a nonprofit (I volunteer on its board), and much-loved by its many grads; the Clarion Class of 2012 (who call themselves "The Awkward Robots") periodically release volumes of their fiction to benefit the nonprofit foundation and pay forward to future classes (previously).
There's a new volume out, the "Green Volume." Lara Elena Donnelly writes:
Full Story
---
Lego Saatchi Gallery installation to feature Star Wars, Christmas and graffiti

An interactive Lego installation is launching at the Saatchi Gallery that celebrates the festive season with a never-before-seen Star Wars super star destroyer fleet. There will be an interactive "brick-filled experience" across the whole of the top floor of the gallery.
Full Story
---
Star Warrior Archive Search
We keep an extensive archive of news stories and product information that have featured in past issues of Star Warrior. If you would like to run a search of the Star Warrior web site using the search tool below please just go ahead by entering in the name of the person, product or company or any other key words that you are looking for.
---
How to contact us at Star Warrior:

Well we hope you enjoyed this issue of StarWarrior. Let us know what you think, we'd love to hear from you! Send in your Cosplay photos and a brief bio and you too could feature in StarWarrior!
Thomas Austen


thomasausten@starwarrior.space
News email: news@starwarrior.space
Admin email: johnausten@starwarrior.space