Welcome to this week's edition of our e-newsletter StarWarrior.space. StarWarrior is bursting with chosen stories all about not only the Star Wars franchise, but also everything sci-fi.
It's free to sign up, so if you'd like to have this sent to your Inbox each week and haven't yet enrolled as a StarWarrior - do it now!
And if you have any related news you'd like to share, perhaps an upcoming Cosplay event, please let us know. Email: news@starwarrior.space
We really look forward to hearing from you.

Thomas Austen
thomasausten@starwarrior.space
---
This Week's News
Star Wars: Secrets of the Empire is a VR game you can feel and smell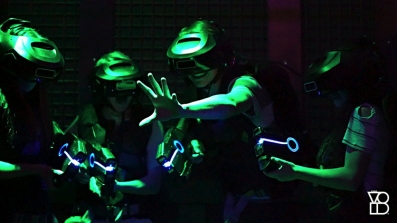 A new VR attraction invites users to strap into a haptic vest, grab a VR gun, and embark on a real-world indoor adventure as an undercover stormtrooper from the Star Wars movies. Complete with props, smells, sound effects, and weather, the experience is called "hyper reality" and it looks awesome.
Full Story
---

---
Disney wants you to buy a 'Star Wars' book to find out what didn't make it into 'The Last Jedi'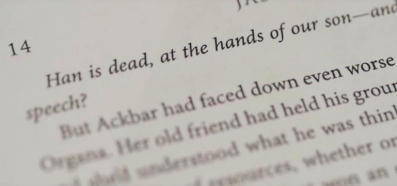 If you weren't satisfied with "Star Wars: The Last Jedi" or have been on the edge of your seat waiting for deleted scenes some of the wait is almost over.
YouTube's "The Star Wars Show" confirmed the tie-in novelization for "The Last Jedi" will contain expanded and deleted scenes from the "Star Wars" sequel. Director Rian Johnson said he met with Jason Fry, the author behind "The Last Jedi" novelization, to write new scenes for the book.
Full Story
---
The fascinating ways Star Wars and Star Trek are challenging their own franchises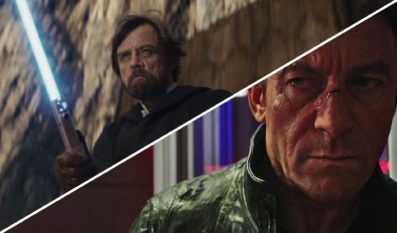 It's very rare to see contemporary versions of Star Wars and Star Trek make similar creative choices. After all, part of what's fueled the age-old Wars v. Trek debate are the series' wildly different approaches to scifi. But with The Last Jedi in theaters and Discovery airing online, both franchises seem to be tackling something fascinating, questioning institutions in each world that fans have held dear for decades.
Both The Last Jedi and Discovery have been met with a certain level of fan backlash. Mostly, this has been driven by a belief that these entries into their respective, venerable franchises have chosen to eschew what came before and do something "new"-something that, in the detractors' eyes, goes against the ideals of the older material that defined each series. Additionally, a
Full Story
---
A new anthology will honour Arthur C. Clarke with 2,001-word stories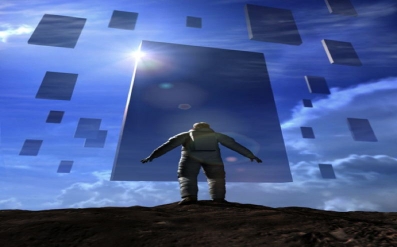 Science fiction author Arthur C. Clarke would have turned 100 years old in 2017. Over the course of his long career, he left a legacy that science fiction authors still follow, by putting a premium on the scientific realism in his stories. A new anthology aims to honor the late author's legacy by collecting a series of stories. Each story will have exactly 2,001 words, a reference to his most famous work, 2001: A Space Odyssey.
The team behind the prestigious Arthur C. Clarke Award - an annual recognition for the best science fiction novel published in the UK - is assembling the anthology in partnership with NewCon Press. The anthology will honor the century of Clarke's life and his works. The organizers say they "wanted to make sure that the scope of the anthology was as broad as the fluid
Full Story
---
Women in science fiction: If Mary Shelley invented the genre why are so few female sci-fi writers household names?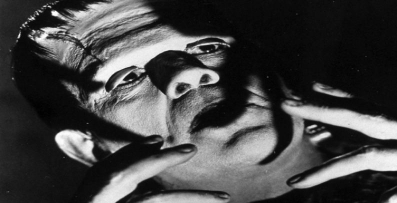 Two hundred years ago, Mary Shelley sat down to write a ghost story and created science fiction. Women still pen the genre's finest, exemplified by Ursula K Le Guin, who died this week. Yet so often they are overlooked.
David Barnett asks: whither the brides of Frankenstein?
Two centuries. Two hundred years. That's how long we've had science fiction. From the birth of Frankenstein, to the death of Ursula K Le Guin. Two hundred years.
Full Story
---
Rian Johnson had some pretty insane ideas for Rey's parents in The Last Jedi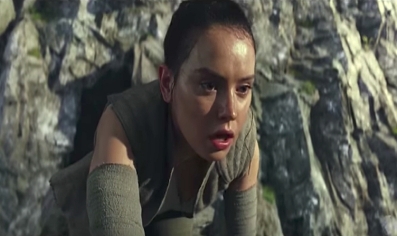 The latest Star Wars almost turned out really weird.
I's hard to imagine the pressure Rian Johnson was under to write the middle chapter in the final trilogy of the Skywalker Saga. And the guy had some tough choices to make-including how to reveal one of the biggest remaining mysteries in the Star Wars franchise: Who the hell are Rey's parents?
Full Story
---
Ursula K Le Guin: The 'fearless' author who showed us a different world

By Ian YoungsArts & entertainment reporter
Ursula Le Guin was loved for her groundbreaking fantasy novels that tackled questions of gender, race and the environment. She influenced generations of authors from Margaret Atwood to Neil Gaiman - and wrote about a boy wizard 30 years before Harry Potter.
In her writing and in her life, Ursula Le Guin refused to blindly accept how the world is supposed to work. In life, if something was illogical or unjust, she simply decided that things would be different. "I am a man," she said in a 2015 BBC Radio 4 documentary, somewhat surprisingly. "When I was born, there were actually only men. People were men."
Full Story
---
10 underrated science fiction movies you must see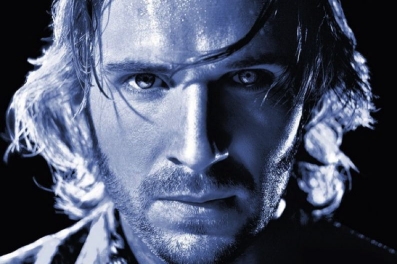 It's not all about replicants, Terminators, and galaxies far, far away. Across the spectrum of literary and cinematic genres, science fiction has long since proved one of the most enduring and popular of them all. This is no doubt largely down to its tremendous malleability.
Hard science fiction (SF as opposed to 'sci-fi') has a rich history in its own right, historically with a fairly select audience; and yet, most readers, and certainly most film lovers are bound to have at least a few favourites that in some way qualify as science fiction, even if the reader/viewer in question doesn't necessarily regard themselves a genre fan.
Full Story
---
Final Frontier Friday: 'Threshold'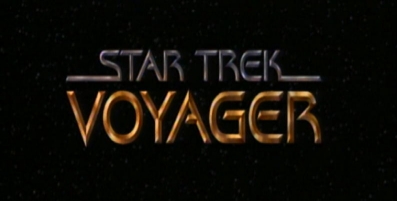 Hello and welcome as always to 'Final Frontier Friday.' This week I'll be continuing my quest to focus on things that aren't the original 'Star Trek' or 'The Next Generation' by tackling an episode of 'Voyager'. In fact, for some of you, 'Threshold' may very well be "that episode" of 'Voyager'. Suffice to say, last time I was to some extent taking up the defense of an unpopular (or at least divisive) character in Ezri Dax.
But I'd be shocked, if anything, if I had to say about 'Threshold' was terribly controversial.
Full Story
---
30 'Star Wars'-inspired names parents are giving their babies
The "Star Wars" universe has officially influenced parents' baby name choices. The Social Security Administration revealed in 2017 that Kylo was the fastest-growing baby name for boys, following the character Kylo Ren's introduction in the 2015 movie "Star Wars: The Force Awakens."
Full Story
---
Star Warrior Archive Search
We keep an extensive archive of news stories and product information that have featured in past issues of Star Warrior. If you would like to run a search of the Star Warrior web site using the search tool below please just go ahead by entering in the name of the person, product or company or any other key words that you are looking for.
---
How to contact us at Star Warrior:

Well we hope you enjoyed this issue of StarWarrior. Let us know what you think, we'd love to hear from you! Send in your Cosplay photos and a brief bio and you too could feature in StarWarrior!
Thomas Austen


thomasausten@starwarrior.space
News email: news@starwarrior.space
Admin email: johnausten@starwarrior.space