---
This Week's News
Jon Favreau to create a new Star Wars TV series

He was a key part of launching the current MCU. He's directed Disney movies to great success. And now Jon Favreau will be digging deeper into the worlds (well, galaxies) owned by the Mouse House, as he's executive producing and writing a new, live-action Star Wars series.
The show, which is naturally under the tightest of wraps, will be carried by the company's new planned streaming service, its answer to the likes of Netflix and Amazon, launching next year and previously mentioned as having its own Star Wars series. "If you told me at 11 years old that I would be getting to tell stories in the Star Wars universe, I wouldn't have believed you," says Favreau. "I can't wait to embark upon this exciting adventure."
Full Story
---

---
Are we now suffering from 'Star Wars' overkill?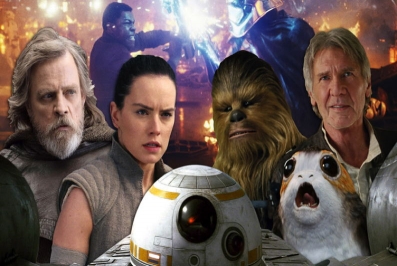 Thursday morning's announcement that "Jungle Book" director Jon Favreau has been hired by Disney DIS, +0.67% to executive produce and write a new live-action "Star Wars" TV show raises the question: How much is too much?
From six "Star Wars" movies being made between 1977 and 2005, there has been, and will be, at least one movie released every year between 2015 and 2019. "Solo: A Star Wars Story," the Han Solo spinoff movie, will be released on May 25, five months after "Star Wars: The Last Jedi."
Full Story
---
What's something from science-fiction that you wish really existed?

We throw out a question for discussion among the staff and readers. Consider this a prompt to compare notes on your interface with pop culture, to reveal your embarrassing tastes and experiences, and to ponder how our diverse lives all led us to convene here together. Got a question you'd like us and the readers to answer?
Full Story
---
Here's drone footage of what Disney's Star Wars Land looks like right now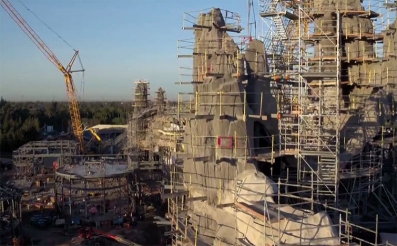 If you stand in juuuust the right spot in Disneyland - or if you turn your head at certain times on certain rides - you can get fleeting glimpses into Disney's upcoming Star Wars Land (or "Star Wars: Galaxy's Edge," as it's more officially known) as it's being built. You can't see a lot, of course; just enough to say "Yep, that's some scaffolding alright."
Full Story
---
Three science fiction/fantasy authors celebrate female trailblazers on International Women's Day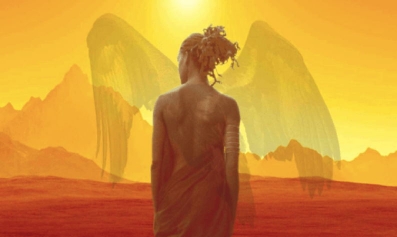 By Frannie Jackson
Women have been writing science fiction and fantasy for centuries, demolishing barriers in historically male-dominated genres. And in honor of International Women's Day, we're celebrating contemporary authors who are continuing to blaze trails in SFF literature.
Full Story
---
Scientists prove that truth is no match for fiction on Twitter

Researchers find fake news reaches users up to 20 times faster than factual content - and real users are more likely to spread it than bots.
"Falsehood flies, and the truth comes limping after it," wrote Jonathan Swift in 1710. Now a group of scientists say they have found evidence Swift was right - at least when it comes to Twitter. In the paper, published in the journal Science, three MIT researchers describe an analysis of a vast amount of Twitter data: more than 125,000 stories, tweeted more than 4.5 million times in total, all categorised as being true or false by at least one of six independent fact-checking organisations.
Full Story
---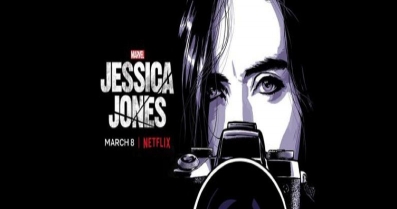 If ever there was a superhero for the #MeToo cultural moment, it was Jessica Jones. From the word "go" the character and her show (and her comics before that) have served as a vehicle to explore issues surrounding abuse (physical, sexual, and psychological), recovery, and PTSD. The first season of 'Jessica Jones' was widely praised for exactly that and the second season certainly isn't shying away from continuing along that path.
Sometimes, however, that manifests in surprising ways. Case in point, within the first few episodes of the new season, a storyline is introduced that deals with a filmmaker who has a history of abusing women. That, of course, is a depressingly familiar story in a post-#MeToo world. But okay, the show's being topical. Given the issues the first season dealt with, th
Full Story
---
Imagining a science-fiction future
By harnessing the imaginations of science fiction writers, a California company may have already helped to protect our future selves. In 2010 Ari Popper was searching for something. He didn't know what it was exactly, but he figured he probably wouldn't find it as the president of a market research company.
Full Story
---
Daisy Ridley looks galaxies away from her Star Wars character as she steps out in London in a glamorous teal velvet dress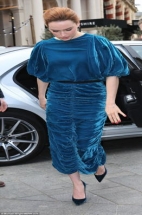 She is famed for her dusty costumes as desert dwelling Rey in Star Wars. But Daisy Ridley cut a dramatically different figure from her character as she stepped out in London following her appearance on This Morning on Friday.
Full Story
---
Cutting NASA science missions 'can set a dangerous precedent,' congressman warns

By Hanneke Weitering
While the Trump administration's budget proposal for fiscal year 2019 supports the long-term goal of sending humans to the moon and Mars, some members of Congress fear that the proposed shift for NASA's priorities could leave the agency's science missions in the dust.
Full Story
---
Star Warrior Archive Search
We keep an extensive archive of news stories and product information that have featured in past issues of Star Warrior. If you would like to run a search of the Star Warrior web site using the search tool below please just go ahead by entering in the name of the person, product or company or any other key words that you are looking for.
---
How to contact us at Star Warrior:

Well we hope you enjoyed this issue of StarWarrior. Let us know what you think, we'd love to hear from you! Send in your Cosplay photos and a brief bio and you too could feature in StarWarrior!
Thomas Austen


thomasausten@starwarrior.space
News email: news@starwarrior.space
Admin email: johnausten@starwarrior.space