Welcome to this week's StarWarrior
Another mixed bag for you this week: I never knew Peaky Blinders' star Tom Hardy was a Stormtrooper like my dad was, and who knew Laura Dern made gunshot noises when she was filming? There's some more sci-fi reviews, and interestingly, an idea about why aliens look like us. Is it because we 'created' them (in TV and films at least)?
Enjoy the issue - see you next week.
And if you have any related news you'd like to share, perhaps an upcoming Cosplay event, please let us know. Email: news@starwarrior.space
We really look forward to hearing from you.

Thomas Austen
thomasausten@starwarrior.space
---
This Week's News
Why we imagine aliens the way we do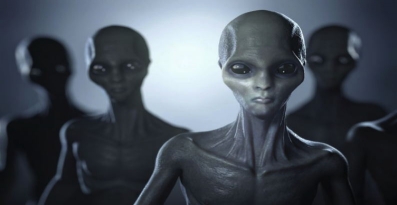 When you picture an alien, what do you see?
No one really knows what aliens look like, but we all have similar ideas about them. It's often a creature with a big head, long arms and legs, and big, buggy eyes. We see these common images of aliens depicted in movies, books, and on TV shows - which are made by us.
Full Story
---

---
The final frontier: how female directors broke into sci-fi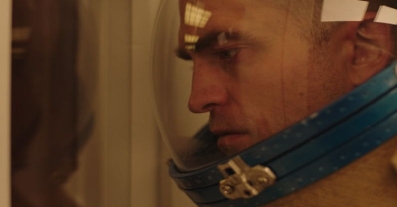 Critical reactions to Ava DuVernay's A Wrinkle in Time may have been mixed, but there's no denying it is a cinema landmark. DuVernay is not just the first woman of colour to direct a $100m (£72m) movie, but a member of a very exclusive club - female directors of big-budget science fiction.
It is sobering to realise that Kathryn Bigelow's $42m sci-fi noir Strange Days was released nearly a quarter of a century ago. It was a resounding flop, which no doubt convinced studios that women should not be allowed to direct the genre at all.
Full Story
---
The 'Game Of Thrones' spinoff budgets plan to go big or go home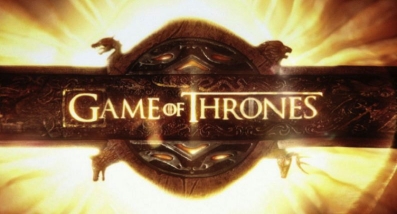 With 'Game of Thrones' coming to a close in 2019, HBO is looking toward the future and what to do about the potential prequel spin-off shows which are in the works. While both the network and actors have confirmed that they wouldn't be reprising their roles, that doesn't mean we'll have a complete drop in the budget for these shows as the production costs alone will be huge. Thankfully, if HBO plays their cards right, they could potentially re-use some of their sets and filming locations to help cut costs.
Full Story
---
Watch Tom Hardy's very weird Star Wars: The Last Jedi deleted scene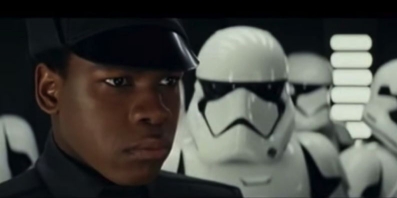 Tom Hardy's cameo in Star Wars: The Last Jedi has become the stuff of legend. It leaked well before the movie's release last year that the Peaky Blinders actor had filmed something for director Rian Johnson's sequel, apparently alongside John Boyega and surprise set visitors Princes William and Harry.
Full Story
---
Roundup of new science fiction and fantasy books, March 18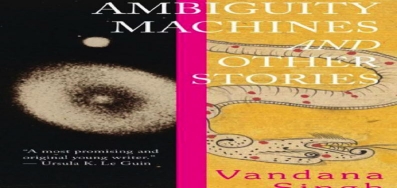 There has been no shortage of Jane Austen-based literary mashups and sequels, from P.D. James' "Death Comes to Pemberly" to Seth Grahame-Smith's "Pride and Prejudice and Zombies." Austen's novels provide a solid armature on which to hang a plot from another genre or time period.
John Kessel, author of "Corrupting Dr. Nice," arrives later to the party with his new novel, "Pride and Prometheus," but he benefits from having taken the time to develop an ingenious premise. A shorter version of the tale won the Nebula award for Best Science Fiction Novelette in 2009.
Full Story
---
Laura Dern said "pew" every time she fired her blaster in 'Star Wars: The Last Jedi'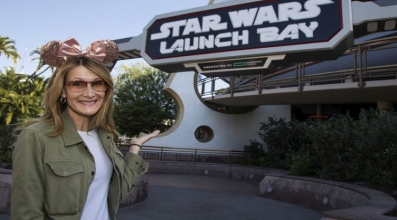 Charming evidence has emerged of Laura Dern saying "pew" every time she fired her blaster while filming Star Wars: The Last Jedi.
Full Story
---
The latest major 'Star Wars' game finally dropped its most controversial aspect - but it may be too late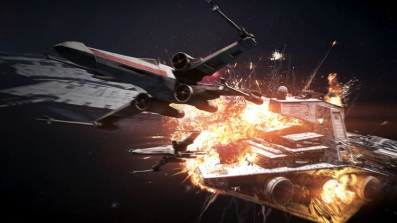 * Nearly six months after launch, "Star Wars Battlefront 2" is finally addressing its controversial "loot box" system.
* After an update scheduled for March 21, virtual prize boxes in "Battlefront 2" will only contain "credits or cosmetic items, such as emotes or victory poses, but nothing that impacts gameplay."
* When it launched in late 2017, "Battlefront 2" became the most egregious example of an ongoing trend where paid video games charged players extra money for so-called "loot boxes."
Full Story
---
Bestselling science fiction writer Robert J. Sawyer talks Mary Shelley, the rise of Trump and what he'll be reading in 2030

Robert J. Sawyer is one of the bestselling science fiction writers of his generation - and he's from Toronto. He's the most decorated such writer in the country - being the only Canadian to win the sci-fi trifecta: Hugo, Nebula and John W. Campbell awards. The Star spoke to him about his latest honour, the Order of Ontario, science vs. fiction and Mary Shelley.
Science fiction can so often be inaccessible. Is part of the secret of your popularity that you can make people not only feel smarter because they can find a way into your work, but that they can be smarter cause they learn stuff?
Full Story
---
Celebrate Women's History Month with a science fiction focus - Telling My Stories: the pioneering fiction of Octavia E. Butler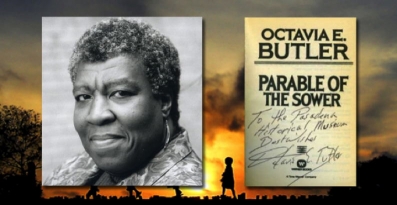 Join Natalie Russell, Assistant Curator of Literary Collections at the Huntington Library and curator of the recent Huntington exhibition, Telling My Stories: The Pioneering Fiction of Octavia E. Butler, for a lecture in celebration of Women's History Month and in conjunction with the new exhibition Dreaming the Universe.
Full Story
---
York faculty member's first book is science fiction
"When I Opened My Eyes - The Dwovian Encounter" is a new science fiction book by Karl "Kip" P. Trout, a faculty member at Penn State York. Trout's book, released in late 2017, is a story about scientists on Earth struggling to save life on two planets from extinction.
A lecturer in mathematics and physics at the York campus, this is Trout's first book. He has taught at the campus since 1987, including courses in physics, mathematics and astronomy.
Full Story
---
Star Warrior Archive Search
We keep an extensive archive of news stories and product information that have featured in past issues of Star Warrior. If you would like to run a search of the Star Warrior web site using the search tool below please just go ahead by entering in the name of the person, product or company or any other key words that you are looking for.
---
How to contact us at Star Warrior:

Well we hope you enjoyed this issue of StarWarrior. Let us know what you think, we'd love to hear from you! Send in your Cosplay photos and a brief bio and you too could feature in StarWarrior!
Thomas Austen


thomasausten@starwarrior.space
News email: news@starwarrior.space
Admin email: johnausten@starwarrior.space