Welcome to our exciting newsletter StarWarrior.space.
Otherwise known as an e-zine, StarWarrior is bursting with chosen stories all about not only the Star Wars franchise, but also everything sci-fi.
We do this so that you don't have to.
Due to the success of our first issue of StarWarrior during the Summer, we're now going to start broadcasting to you every week!
If you haven't enrolled as a StarWarrior yet - do it now!
We'll send an enrolment Certificate to your email address for you to print off and frame if you like. In later issues we'll tell you how you can advance in rank, and also... when we will have StarWarrior T-shirts available!
If you have any related news you'd like to share, perhaps an upcoming Cosplay event, please let us know. Email: news@starwarrior.space
We really look forward to hearing from you.

Thomas Austen
thomasausten@starwarrior.space
---
This Week's News
The best dystopian films released between Blade Runner and Blade Runner 2049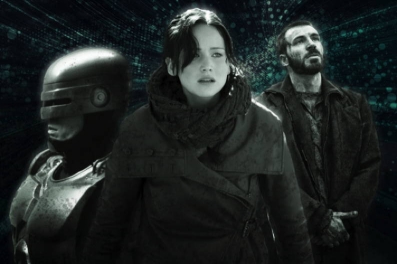 From TV to books to movies, dystopian tales are in the air right now. All week long, Vulture is exploring how they've been imagined in popular culture.
Full Story
---
Exclusive Trailer debut for John Carpenter's Tales of Science Fiction: Vortex #1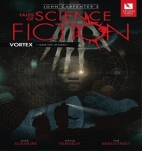 In October, Vortex, the second chapter of the monthly anthology series John Carpenter's Tales of Science Fiction, is kicking off; and today we're thrilled to bring you an exclusive look at the trailer for Issue #1.
Full Story
---
Carrie Fisher given 'amazing' send-off in Star Wars: The Last Jedi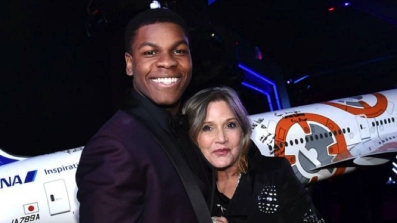 Carrie Fisher is given an "amazing" send-off in her final Star Wars film, according to co-star John Boyega. The London-born actor said he shares "many scenes" with the late actress in Star Wars: The Last Jedi and that the sci-fi franchise "keeps her alive". Fisher, who played the part of Princess - later General - Leia, died last December aged 60.
Full Story
---
The best Science Fiction & Fantasy books of August 2017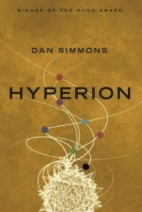 For nearly two decades, Jim Killen has served as the science fiction and fantasy book buyer for Barnes & Noble. Every month on Tor.com and the B&N Sci-Fi & Fantasy Blog, Jim shares his curated list of the month's can't-miss new SFF releases:
Hyperion, by Dan Simmons (August 15, Del Rey-Paperback)
Full Story
---
Star Wars asked Twitter what Luke's first words will be - and the inevitable happened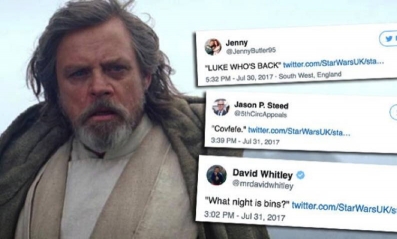 "LUKE WHO'S BACK" and "I didn't know she was my sister at the time" - these aren't the answers they were looking for
With Star Wars: The Last Jedi looming close, Disney has decided to crank up the hype for the return of the space saga. But instead of releasing a new trailer, they simply invited fans to guess what the first words spoken by Luke Skywalker (Mark Hamill) would be after Rey (Daisy Ridley) found him on planet Ahch-To.
Full Story
---
Have you ever watched an episode of Star Trek? If you have then you'll be familiar with the famous line, 'Beam me up Scotty'.
more
---
The Last Jedi: Carrie Fisher's greatest Star Wars moments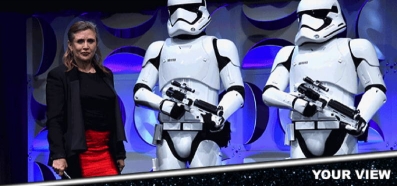 According to John Boyega, the late Carrie Fisher enjoys a fantastic send-off in The Last Jedi, and so we decided to honour her by picking out her very best Star Wars moments. Here are our absolute favourites.
Full Story
---
Check out this 'Star Wars'-inspired cantina in Hollywood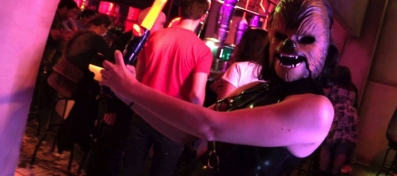 Theme restaurants are nothing new, but cities like Los Angeles are experiencing an explosion of themed bars and lounges. And there's no better example than the Scum and Villainy Cantina in the heart of Hollywood.
Full Story
---
Supernova shows "the universe is crazier than science fiction"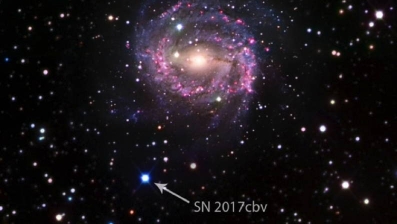 Thanks to a worldwide network of 18 robotic telescopes, researchers led by the University of California Santa Barbara (UCSB) were able to catch a brief blue glow in the sky which, they say, was the result of a different kind of supernova explosion.
Full Story
---
Star Warrior Archive Search
We keep an extensive archive of news stories and product information that have featured in past issues of Star Warrior. If you would like to run a search of the Star Warrior web site using the search tool below please just go ahead by entering in the name of the person, product or company or any other key words that you are looking for.
---
How to contact us at Star Warrior:

Well we hope you enjoyed this issue of StarWarrior. Let us know what you think, we'd love to hear from you! Send in your Cosplay photos and a brief bio and you too could feature in StarWarrior!
Thomas Austen


thomasausten@starwarrior.space
News email: news@starwarrior.space
Admin email: johnausten@starwarrior.space