Previous News
Lucasfilms announces new Star Wars trilogy


Lucasfilm has announced that the Star Wars: The Last Jedi director, Rian Johnson, will create a brand-new Star Wars triology. According to the announcement on the Star Wars website, Johnson will be writing and directing the first movie in the trilogy, with longtime collaborator Ram Bergman producing.
Full Story
---
What Star Wars history may tell us about Rian Johnson's new trilogy


Yesterday, the news dropped that Rian Johnson's time in the Star Warsuniverse would not end with The Last Jedi. Instead, Disney CEO Bob Iger announced that Johnson would be working on a brand new trilogy of movies, separate from the main Saga films, that would "introduce new characters from a corner of the galaxy that Star Wars lore has never before explored."
Full Story
---
US fighter jets firing lasers is no longer science fiction


The future of the US Air Force is looking more and more like Star Wars. The United States Air Force Research Lab is investing heavily in the future of this country's defense systems, and that future will apparently involve an increase in airborne laser weaponry.
Full Story
---
Welcome to this week's edition of our exciting weekly newsletter StarWarrior.space.
Otherwise known as an e-zine, StarWarrior is bursting with chosen stories all about not only the Star Wars franchise, but also everything sci-fi.
We do this so that you don't have to.
If you haven't enrolled as a StarWarrior yet - do it now!
And if you have any related news you'd like to share, perhaps an upcoming Cosplay event, please let us know. Email: news@starwarrior.space
We really look forward to hearing from you.

Thomas Austen
thomasausten@starwarrior.space
---
This Week's News
We just got the most detailed description yet on the new billion dollar Star Wars land coming to Disney World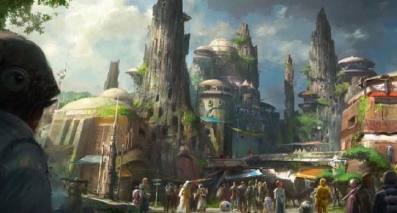 By Ken Storey
The Orange County Register, a highly respected Southern California newspaper, posted a lengthy analysis of the newly public permit plans for the Star Wars: Galaxy's Edge that Disney shared with the City of Anaheim. Disney is currently building two nearly identical 14-acre Star Wars lands, one in California at Disneyland and one here in Florida at Disney's Hollywood Studios. Each is estimated to cost well north of a $1 billion. The details that the OC Register shared regarding the new land can be assumed to be accurate for the one here in Florida with a few exceptions, most notably the LARPing-focused Star Wars hotel that has been announced for Disney World.
Full Story
---
Stormtroopers invade the Sage as the Star Wars Spectacular delights the audience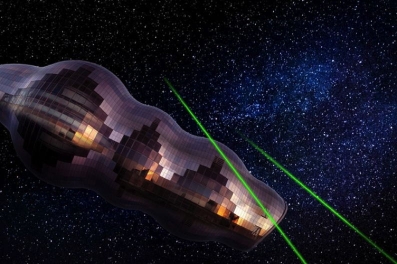 With next month's release of Star Wars: The Last Jedi, what better time to reprise all the unforgettable musical themes which have helped to create the cinema legend over the past 40 years?
John Williams, the multi-award-winning American composer, is credited with reviving the use of a full orchestral score to support on-screen action.
What Bernard Herrmann, Max Steiner and Erich Korngold did in the 20th Century 'Golden Age of Hollywood', Williams carried on. His music for the Star Wars adventures is arguably his finest work.
Full Story
---
Meet `Oumuamua, the strange interstellar asteroid that sent us a message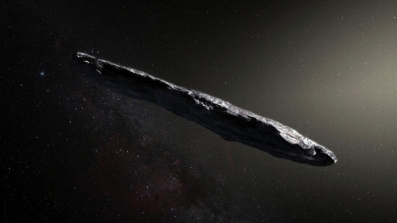 In the classic 1973 Arthur C. Clarke science fiction novel "Rendezvous With Rama," a mysterious object is detected outside the orbit of Jupiter as it rapidly approaches the inner solar system. Traveling at high speed and on a hyperbolic trajectory, the object is obviously not from our solar system; it's from interstellar space.
On Oct. 19, astronomers detected their own "Rama."
Full Story
---
Virtual reality boom brings giant robots, cyberpunk castles to China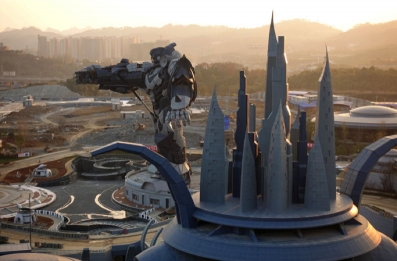 Giant robots and futuristic cyberpunk castles rise out of lush mountain slopes on the outskirts of Guiyang, the capital of one of China's poorest provinces.
Welcome to China's first virtual reality theme park, which aims to ride a boom in demand for virtual entertainment that is set to propel tenfold growth in the country's virtual reality market, to hit almost $8.5 billion by 2020.
The 330-acre (134-hectare) park in southwestern Guizhou province promises 35 virtual reality attractions, from shoot-'em-up games and virtual rollercoasters to tours with interstellar aliens of the region's most scenic spots.
Full Story
---
How did you get into Star Wars?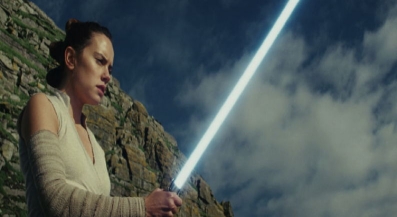 By Joe Tonelli
At some point or another, we were all bitten by the Star Wars bug-er-sandflea. We were dragged to a theater by a cool uncle, handed an N64 controller to play Star Wars Episode I: Pod Racer (let's be kind to those whose first exposure may not have been the original trilogy), or just caught a marathon over Thanksgiving weekend.
Full Story
---
Star Wars 8: Snoke's 'deformities' confirmed as MORE Last Jedi details are revealed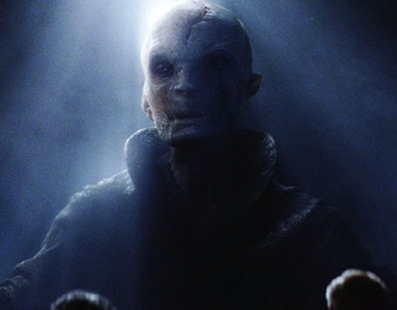 By Shaun Kitchener
Star Wars' looming villain Supreme Leader Snoke will appear in the flesh for the first time in The Last Jedi, and he'll be more than a little damaged. It's long been speculated that the character - played by Andy Serkis - would be somewhat deformed or injured in Episode 8, and now the actor himself has spoken about him in detail for the first time.
Full Story
---
Thunderstorms and lightning create nuclear reactions and radiation, say scientists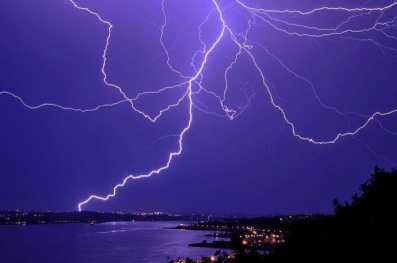 'I think there is no health risk from this phenomena' - Ryan Butcher
Lightning bolts have been recorded triggering nuclear reactions in the skies above Japan, causing radiation and antimatter to rain down upon the Earth.
Full Story
---
This Insubstantial Pageant by Kate Story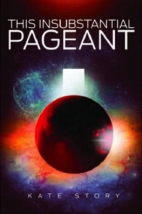 The infinite adaptability of Shakespeare has been proven again and again over the past 400 years, with his plays being set in every different time and place imaginable. Why not The Tempest in space, then? Indeed, it had already been done, or at least suggested, as long ago as 1956's Forbidden Planet.
Full Story
---
Man who hopes to prove the Earth is flat in his homemade rocket postpones plans

By Janissa Delzo
In an effort to prove the Earth is flat, 61-year-old "Mad" Mike Hughes plans to launch himself thousands of feet in the air in a homemade rocket. But his launch-which was originally set for Saturday-has been postponed, The Washington Post reported Friday afternoon.
Full Story
---
Stephen Hawking believes humankind is in danger of self-destruction due to AI
Theory of the End
Stephen Hawking is one of the most respected minds in science today. He often speaks on a wide range of topics both within and outside of his particular expertise in theoretical physics. Some of Hawking's most discussed topics including the search for alien life, climate change, artificial intelligence (AI), and how all of these things, and more, are going to spell the end of humanity once and for all.
Speaking at an event at Cambridge University last year Hawking said, "Our earth is becoming too small for us, global population is increasing at an alarming rate and we are in danger of self-destructing."
Full Story
---
Star Warrior Archive Search
We keep an extensive archive of news stories and product information that have featured in past issues of Star Warrior. If you would like to run a search of the Star Warrior web site using the search tool below please just go ahead by entering in the name of the person, product or company or any other key words that you are looking for.
---
How to contact us at Star Warrior:

Well we hope you enjoyed this issue of StarWarrior. Let us know what you think, we'd love to hear from you! Send in your Cosplay photos and a brief bio and you too could feature in StarWarrior!
Thomas Austen


thomasausten@starwarrior.space
News email: news@starwarrior.space
Admin email: johnausten@starwarrior.space