First of all, a big "Thank You" to everyone who has joined us by becoming a StarWarrior over the past weeks. They will all now receive StarWarrior direct to their Inbox every week. Why not join them? It's free to sign up.
There's some more interesting stuff chosen for you in this week's StarWarrior The big news of course is that the Game of Thrones creative team will now be making their own contribution to the Star Wars saga; JJ Abrams has released Cloverfield Paradox on Netflix, and Wonder Woman has a sequel in the pipeline. Because we all love Sci-Fi there's some interesting reviews worth having a read about.
Enjoy the issue - see you next week!
And if you have any related news you'd like to share, perhaps an upcoming Cosplay event, please let us know. Email: news@starwarrior.space
We really look forward to hearing from you.

Thomas Austen
thomasausten@starwarrior.space
---
This Week's News
'Game of Thrones' creators developing new 'Star Wars' films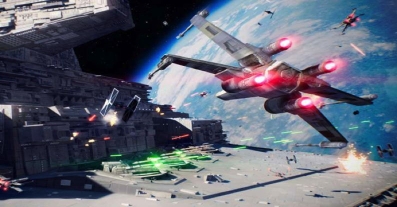 Lucasfilm has just announced that David Benioff and D.B. Weiss, who brought the epic world of George R. R. Martin's Game of Thrones to television, will write and produce a new series of Star Wars films.
These new movies will not be tied to either the ongoing Skywalker saga of the "Episodes" movies nor will they be connected to the trilogy being developed by The Last Jedi filmmaker Rian Johnson.
Full Story
---

---
The problem with Disney trying to turn 'Star Wars' into the Marvel cinematic universe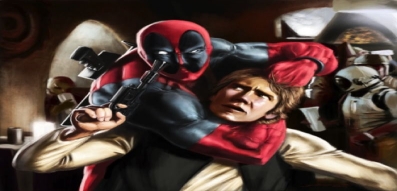 In case you haven't figured it out yet, we're getting a whole bunch more Star Wars over the next decade. With three films down, two are already spinning up, Solo and Episode IX, and after that, a possible Obi-Wan movie, a new Rian Johnson trilogy and a series of films produced and written by Game of Thrones duo David Benioff and D.B. Weiss. Guessing "series" there is at least three.
On top of that, Disney is cooking up a few Star Wars shows for its coming streaming service, as well.
Full Story
---
'Solo' trailer sells 'Star Wars story' like 'Star Trek' reboot
In what was an end to our national nightmare, we got our first look at Solo: A Star Wars Story on Sunday night with that Super Bowl commercial and then again on Monday with a 105-second trailer. The template for the initial pitch is actually pretty logical. Pop quiz (hotshot): What's another successful franchise picture from the last decade that successfully offered a younger/hipper version of an iconic pop culture character defined entirely by the original actor's performance?
Yes, I was struck by how much the first Solo trailer plays like the first two trailers to J.J. Abrams' Star Trek.
Full Story
---
'Wonder Woman' sequel's working title may tease its big villain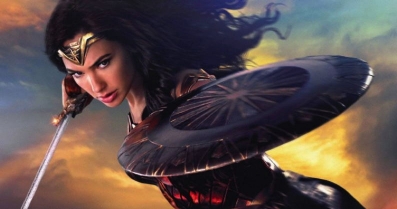 The sequel to last year's blockbuster 'Wonder Woman' is due to hit theaters in November of next year. Production should begin within the next few months as these types of movies tend to require more time in post-production than it takes to shoot them. Of course, Gal Gadotwill return in the lead role, with director Patty Jenkins also coming back for more.
Full Story
---
JJ Abrams on The Cloverfield Paradox, Star Wars 9, and going to the movies

There are few people who have worked on as many well-regarded franchises as JJ Abrams - producer and director of various Mission: Impossible, Star Wars, and Star Trek movies, along with co-creator of LOST.
How, then, did Abrams manage to release an entire movie directly onto Netflix without anyone seemingly knowing beforehand? Because that's exactly what happened with The Cloverfield Paradox - the third movie in the Cloverfield series - which was suddenly released onto the streaming service following the Super Bowl.
Full Story
---
Best new science fiction and fantasy this month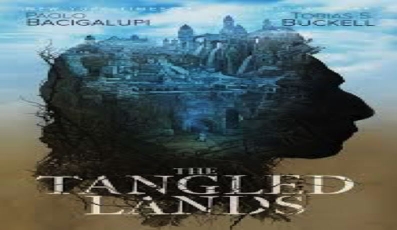 Best-selling authors Paolo Bacigalupi and Tobias S. Buckell team up on The Tangled Lands (Saga), a rich and haunting novel that explores a world where magic is forbidden. Each of the book's four interconnected tales is devastating in its own way, because the authors don't let anyone get away clean.
Full Story
---

Every year, more than a few science fiction movies are released. Many of them are ambitious spectacles-and while that might not always pay off, at least the genre does seem to be willing to take risks or dazzle the audience. 2016 saw more than a few really great science fiction movies-along with more than a few busts.
Here are the best sci-fi movies of 2016.
Full Story
---
The best recent science fiction - reviews roundup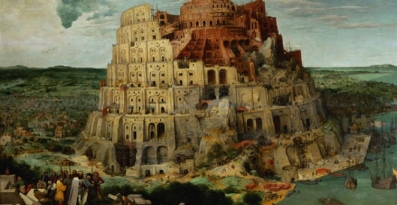 Alastair Reynolds excels at world building - his impressive backlist attests to that - but he's also a master at constructing complex technological, far-future societies peopled by fully rounded characters. In Elysium Fire (Gollancz, £14.99), the Glitter Band is a vast ring of spatial habitats orbiting the planet of Yellowstone.
Full Story
---
Cities in Flight: James Blish's overlooked classic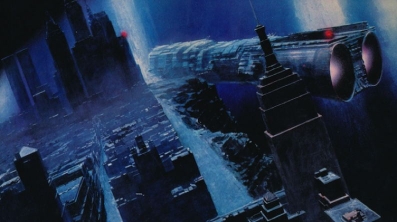 By Thomas Xavier Ferenczi
James Blish was a popular science fiction writer and critic who began his literary career while still in his mid-teens. Not yet out of high school, Blish created his own science fiction fanzine, and shortly thereafter became an early member of the Futurians, a society of science fiction fans, many of whom went on to become well-known writers and editors.
Full Story
---
Star Warrior Archive Search
We keep an extensive archive of news stories and product information that have featured in past issues of Star Warrior. If you would like to run a search of the Star Warrior web site using the search tool below please just go ahead by entering in the name of the person, product or company or any other key words that you are looking for.
---
How to contact us at Star Warrior:

Well we hope you enjoyed this issue of StarWarrior. Let us know what you think, we'd love to hear from you! Send in your Cosplay photos and a brief bio and you too could feature in StarWarrior!
Thomas Austen


thomasausten@starwarrior.space
News email: news@starwarrior.space
Admin email: johnausten@starwarrior.space