Well, the bugs crept in last week! No, not the Starship Trooper kind, nor those from Alien, but unfortunately, for everyone who works in digital and the Internet, just as scary!
Yes, we had some technical hitches to fix but we think we're looking good to go again, so, as we often say, welcome to this week's StarWarrior
As ever, a varied menu to pick from, featuring the new Sci-fi movie Annihilation, starring Natalie Portman, the new Dr Who, and of course reviews insights on all thngs Sci-Fi!
Enjoy the issue - see you next week. Don't let those bugs bite!
And if you have any related news you'd like to share, perhaps an upcoming Cosplay event, please let us know. Email: news@starwarrior.space
We really look forward to hearing from you.

Thomas Austen
thomasausten@starwarrior.space
---
This Week's News
'Annihilation' is an unsettling science fiction fever dream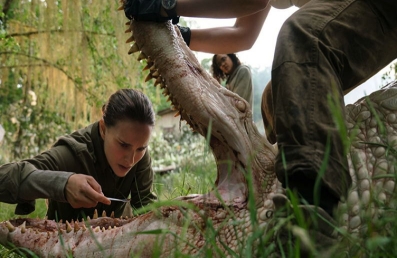 Writer-director Alex Garland has said that his adaptation of Annihilation isn't a straightforward retelling of the book - instead, he's described it as "true to my subjective response to the novel."
That's a fair warning: The movie's details don't really match the book, which was written by Jeff VanderMeer. What carries over, however, is a sense of dread and unease; readers of the novel and watchers of the film will both feel a pervasive discomfort that they can't quite put their finger on.
Full Story
---

---
John Carpenter's Tales of Science Fiction Vortex #4 review: delightfully disgusting body horror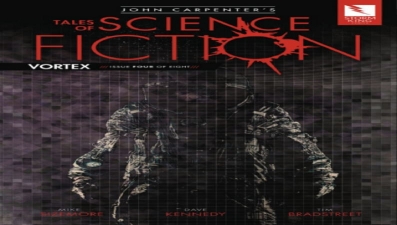 The team at the mining facility is left reeling from the discovery of Sinclair, the young woman who was a part of Dixon's initial investigation team, still alive. The facility was left decompressed and vulnerable to the deathly cold of space after Dixon and Cheron escaped in the initial visit. Her survival should be impossible. Plus, there are communication problems between the mining facility and the space station.
Full Story
---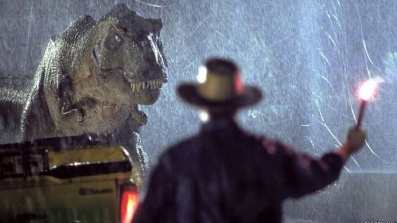 What is first thing that you can think of about dinosaurs?
Where did you learn this information? Was it from a museum, a book, a documentary, or the internet? Or did you learn it from Jurassic Park? Maybe some other fictional depiction?
Full Story
---
Doctor Who' unveils a new logo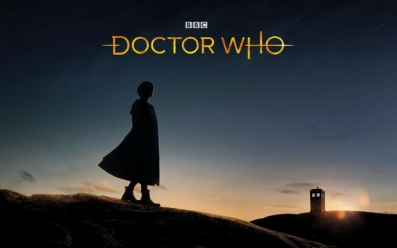 This year's new season of 'Doctor Who' brings with it a new showrunner, new companions, and of course, a new Doctor. All told, it's the start of a new era for the venerable series, so what better time to introduce a new logo? And that's exactly what they've done.
Full Story
---
Joss Whedon departs 'Batgirl' film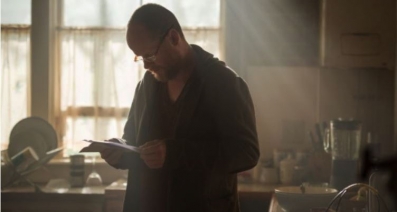 Batgirl is such an exciting project, and Warners/DC such collaborative and supportive partners, that it took me months to realize I really didn't have a story. I'm grateful to Geoff (Johns) and Toby (Emmerich) and everyone who was so welcoming when I arrived, and so understanding when I... uh, is there a sexier word for 'failed'?"
Full Story
---
Science fiction law - still reeling: Minority Report, sixteen years later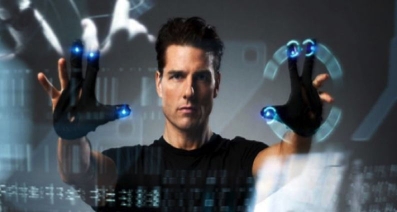 Michigan Law Professor Nicholson Price is teaching an interesting seminar this semester merging science fiction and legal analysis. We agreed that his students should write blog posts and that I would publish the most worthy on Patently-O. The first post comes from Lauren Kimmel and is focused on stopping future crimes.
Full Story
---
20 stellar science fiction after effects templates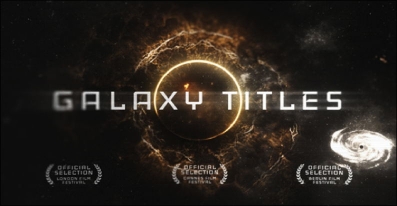 We've assembled a collection of sci-fi After Effects templates most likely to induce awe and wonder and tried to pick ones that show a wide range of visual styles. 2017 was a banner year for science fiction and its popularity is at an all-time high.
Full Story
---
Star Wars' Lucasfilm sued over failed Darth Vader movie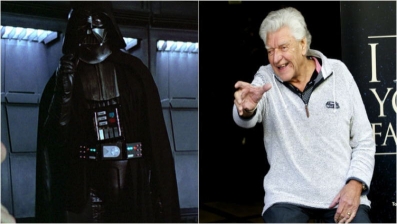 Filmmaker claims he lost over £1m from scrapped project.
Star Wars company Lucasfilm is being sued by a filmmaker over his claim that they ruined his plans to make a documentary about Darth Vader.
Marc John argues that the company prohibited him from filming an interview with actor David Prowse, unlawfully losing him a potential $1.35 million.
Full Story
---
More rumours about what could be the next Star Wars show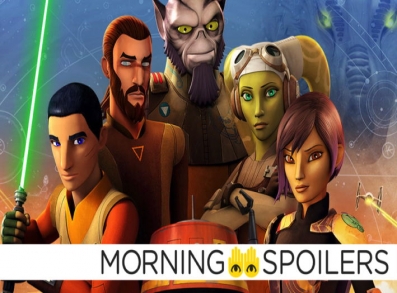 Get a brief teaser of Zachary Levi's Shazam appearance. Our first look at Terry Gilliam's long-awaited The Man Who Killed Don Quixote is finally here. Some familiar faces will be showing up in Legends of Tomorrow's season finale. Plus, more footage from Ash vs. Evil Dead's return, and new iZombie pictures. Spoilers now!
Full Story
---
Why wasn't 'Star Wars' sound legend a part of 'The Last Jedi?'
Ben Burtt, Jr. is the genius behind R2-D2's voice, lightsaber sounds and countless audio effects for a galaxy far, far away. So why wasn't he part of "Star Wars: The Last Jedi?" A new documentary explores the sound design behind the latest "Star Wars" movie, but Burtt is noticeably absent. A trailer for "The Force of Sound," premiering Tuesday on ABC News, only shows archival footage of him from the 1970s.
Full Story
---
Star Warrior Archive Search
We keep an extensive archive of news stories and product information that have featured in past issues of Star Warrior. If you would like to run a search of the Star Warrior web site using the search tool below please just go ahead by entering in the name of the person, product or company or any other key words that you are looking for.
---
How to contact us at Star Warrior:

Well we hope you enjoyed this issue of StarWarrior. Let us know what you think, we'd love to hear from you! Send in your Cosplay photos and a brief bio and you too could feature in StarWarrior!
Thomas Austen


thomasausten@starwarrior.space
News email: news@starwarrior.space
Admin email: johnausten@starwarrior.space